Opinion
Ft Collins, CO –-(Ammoland.com)- First Photos of FS/7.62×51 (308)
For those who have been patiently waiting to see what the FS/7.62×61 (Farnam Signature 7.62×51 Rifle) actually looks like, the first photos are now posted on the DTI Web Page: defense-training.com
The FS/7.62×51 is based on the POF Revolution Rifle, with LAW Tactical folding stock, 1×8 Tactical Optic, co-axial Powertac Flashlight, BFG Vickers Two-Point Sling, offset BUIS (LaRue or Troy), Velocity Trigger, etc.
It represents my idea of a legitimate 500m, fighting rifle!
They are now being produced by M4 Precision.
For your copy, contact Keith at [email protected]
/John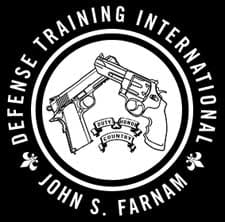 About John Farnam & Defense Training International, Inc
As a defensive weapons and tactics instructor John Farnam will urge you, based on your own beliefs, to make up your mind in advance as to what you would do when faced with an imminent lethal threat. You should, of course, also decide what preparations you should make in advance if any. Defense Training International wants to make sure that their students fully understand the physical, legal, psychological, and societal consequences of their actions or in-actions.
It is our duty to make you aware of certain unpleasant physical realities intrinsic to the Planet Earth. Mr. Farnam is happy to be your counselor and advisor. Visit: www.defense-training.com