New Jersey – -(Ammoland.com)- In a fervor to exploit tragedy and advance a longstanding agenda to limit gun rights, a majority of Garden State lawmakers voted today to pass a package of gun bills that target the rights of law-abiding citizens instead of severely punishing criminals and madmen who misuse firearms.
"None of the bills passed today will make anyone safer," said ANJRPC Executive Director Scot Bach. "Lawmakers have squandered an important opportunity to make our schools safer and prevent those with serious mental health issues from obtaining firearms in the first place."

"Instead," continued Bach, "they have enacted a series of measures limiting the ability of citizens to defend themselves, and enabling those hostile to gun rights to abuse legal process to harass gun owners. Law-abiding firearms owners are not the problem, and limiting their rights accomplishes nothing to advance safety."
Once these bills are signed by the governor, which could come before the weekend, Association of New Jersey Rifle and Pistol Clubs plans on taking the fight to the courts, where we expect unconstitutional laws to be overturned, and lawmakers to be forced to respect the rights of law-abiding citizens.
Association of New Jersey Rifle and Pistol Clubs would like to thank the tens of thousands of gun owners who participated in our grassroots blitz leading up to today's vote. We received several requests from legislators to "make it stop," and some gun owners reported that there was an attempt to place a firewall on the legislative server in an effort to block messages in the last 24 hours. Based on the overwhelming volume of calls and emails sent, one thing is certain: lawmakers know with certainty that any effort to limit the gun rights of law-abiding citizens is going to be difficult and painful every step of the way, and they will pick their future battles very carefully.
Association of New Jersey Rifle and Pistol Clubs will be providing detailed analysis of the new laws and their impact on law-abiding gun owners in the coming days and weeks. Regarding the magazine ban, there is a 180-day implementation period within which to comply, so there is time for you to assess the best course of action to take with respect to your property. That time has the potential to be further extended in anticipated litigation.
Please forward this alert to every gun owner you know, and if you don't already receive alerts from ANJRPC, please subscribe to our free email alerts for the latest Second Amendment breaking news and action alerts.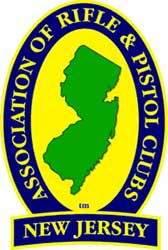 About Association of New Jersey Rifle & Pistol Clubs:The Association of New Jersey Rifle and Pistol Clubs, Inc. is the official NRA State Association in New Jersey. Our mission is to implement all of the programs and activities at the state level that the NRA does at the national level. This mission includes the following: To support and defend the constitutional rights of the people to keep and bear arms. To take immediate action against any legislation at the local, state and federal level that would infringe upon these rights. Visit: www.anjrpc.org