Huntsville, AL – -(Ammoland.com)-The Marlin 1894C, a classic American favorite chambered in 357Mag / 38SPL is now available at retail.
Each Marlin 1894C Lever Action Rifle is made from premium grade steel to create the strongest lever-gun receiver ever built.
The Model 1894C has an ultra-smooth action for rapid follow-up shots. For rock-solid reliability, heat-treated solid-steel forgings are used for the receiver and trigger guard. Walnut furniture, deeply blued metal, 10-shot tubular magazine and Semi-buckhorn folding (SBF) ramp with hooded front sight complete its traditional lever gun profile.
It's light, compact, lighting fast and built to shoot as good as it looks.
The 1894C is offered at a manufacturer suggested retail price of $788.62.
---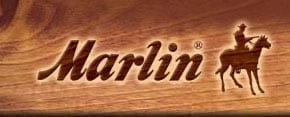 About Marlin Firearms Company
Established in 1870, the Marlin Firearms Company manufactures the world's most iconic lever-action rifles, as well as broad array of class-leading bolt action rifles and rimfire rifles. Marlin is truly the great American rifle company.
More information about the Company can be found at www.marlinfirearms.com.