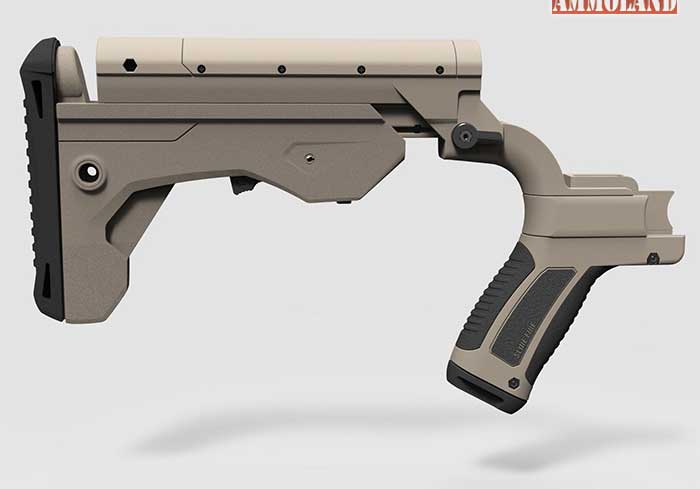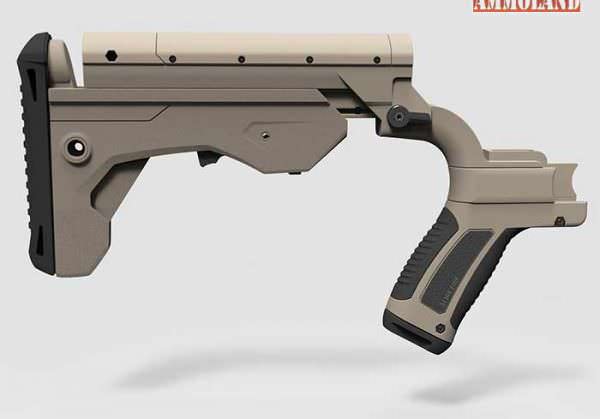 Arizona -(Ammoland.com)– A Franklin County judge in Ohio has ruled the Columbus City Council ban on bump-stocks is invalid under Ohio law. The ban was passed in May of 2018, as part of an series of infringements aimed at gun owners. From ab6onyourside.com:
COLUMBUS, Ohio — A Franklin County Judge has ruled Columbus' bump-stock ban as unconstitutional.

The ban was passed by the Columbus City Council in May. The ban was part of a series of four ordinances aimed at reducing gun violence.

On Friday, Franklin County Judge David E. Cain ruled the bump-stock ban violates state law and the city cannot enforce it.

Buckeye Firearms Foundation and Ohioans for Concealed Carry filed the lawsuit in Franklin County Common Pleas back in June. They say the city has no authority to regulate firearms under state law.
Ohio, and all states, have preemption statutes that prohibit local governments from passing laws that are in conflict with, or more restrictive than, existing state firearms law. The purpose is to ensure that people are able to exercise Second Amendment rights without fear of breaking local ordinances.  It would be practically impossible to bear arms in Ohio if the person exercising the right had to be concerned about breaking the law each time they crossed unmarked local boundaries.
The 50 states differ in the strength and wording of their pre-emption statutes.  The Ohio statute has been upheld by the Ohio Supreme Court, most notably in cases against the City of Cleveland.
Buckeye Firearms Foundation and Ohioans for Concealed Carry have been vigilant Second Amendment supporters.
The Ohio statue, 9.68, is a strong preemption statute. It provides that persons or groups who prevail in cases under the statute shall be awarded courts costs.
(A) The individual right to keep and bear arms, being a fundamental individual right that predates the United States Constitution and Ohio Constitution, and being a constitutionally protected right in every part of Ohio, the general assembly finds the need to provide uniform laws throughout the state regulating the ownership, possession, purchase, other acquisition, transport, storage, carrying, sale, or other transfer of firearms, their components, and their ammunition. Except as specifically provided by the United States Constitution, Ohio Constitution, state law, or federal law, a person, without further license, permission, restriction, delay, or process, may own, possess, purchase, sell, transfer, transport, store, or keep any firearm, part of a firearm, its components, and its ammunition.

(B) In addition to any other relief provided, the court shall award costs and reasonable attorney fees to any person, group, or entity that prevails in a challenge to an ordinance, rule, or regulation as being in conflict with this section.
The Ohio statute is a good example of a strong preemption statute. Bump stocks are included because they are components and parts of firearms. The statute is specific. It also protects ammunition. While it seems overkill for a preemption statute to contain all of that verbiage, hard lessons have taught that judges, prosecutors, and local governments must be restrained by specific language, or they will do and say silly things, such as "we cannot ban guns, but we can ban ammunition".
©2018 by Dean Weingarten: Permission to share is granted when this notice is included.
---
About Dean Weingarten: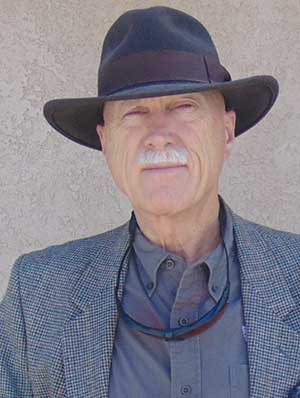 Dean Weingarten has been a peace officer, a military officer, was on the University of Wisconsin Pistol Team for four years, and was first certified to teach firearms safety in 1973. He taught the Arizona concealed carry course for fifteen years until the goal of constitutional carry was attained. He has degrees in meteorology and mining engineering, and recently retired from the Department of Defense after a 30 year career in Army Research, Development, Testing, and Evaluation.