U.S.A. – -(Ammoland.com)- Earlier we brought you coverage of the new Regulus line of pistols from Lionheart Industries.  If you missed them you can read about what makes the Regulus different in this article.  Complete reviews of the Alpha and Beta models are also available here on AmmoLand.
We were fortunate to be one of the very first with the new Regulus guns in both Alpha and Beta frames, long and short slides.  As part of the usual GBGuns treatment, the Reguli were put through the, "What's for Dinner?" test.  For those of you unfamiliar with this test it is meant to identify load compatibility but running a variety of different projectile weights, profile profiles, and case materials through the guns.  This test includes common loads such as 115gr and 124gr ball in the 9mm variant, but also some less-common or fringe loads.
Loads range by 100gr in projectile weight and include hollow points, flat points, and full-metal jacketed rounds.  Because aluminum tends to swell more than brass and steel less we also include cases of aluminum, brass, nickel-plated brass, and steel.  These inclusions in a sort look at tolerances in the chamber and extraction.
"What's For Dinner?" isn't a pass or fail test as not all firearms work with all loads.  It's more of a public service to help identify which loads are and aren't appropriate for a particular gun.  For some shooters the load takes priority over the platform.  Others might be in love with a platform and need to know which loads run or don't run.  The Regulus as it first arrived to us was a very gentle shooter but had some hiccups with a few loads.  The folks at Lionheart Industries thought they could do better and sent us replacement recoil springs.
It's not often a company makes the effort to adapt their gun to consumer needs, but Lionheart listened.  With the new recoil springs installed we hit the range again for another, "What's for Dinner?" test.  Maddy also joined in to provide the female perspective.  To catch her up on the Reguli she conducts the test.  This not only exposed Maddy to the guns characteristics with different loads, but also permits for the test to involve a different set of wrists and hands.
As a gun writer I'm fortunate enough to have exposure to a lot of different firearms than any local gun store could ever hope to stock.  I enjoy having the ability to bring you shooting impressions from spending a little trigger time with some of the less-common firearms.  Some are gems that simply had yet to be discovered by the mainstream, and others are unpopular for reasons deserving or not.  If you've been curious about a particular make and model let us know in the comments below and we'll see about getting one in for review.  The same goes for any favorite loads.  Which ammunition have you been wanting to see in action?
---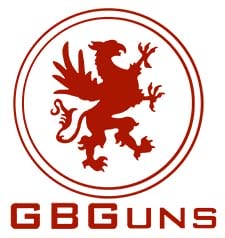 About Graham Baates
"Graham Baates" is a pen name used by a 15-year active Army veteran who spent most of his time in the tactical side of the Intelligence community including tours in Afghanistan and Iraq. Post-Army Graham spent some time in the 3-Gun circuit before becoming a full-time NRA Certified defensive handgun instructor and now works as an industry writer while curating a YouTube channel on the side. Visit Graham on Youtube