YouTube personality, Graham Baates, gives us a video review of the Lionheart Industries Regulus Alpha.
USA – – (Ammoland.com)- Lionheart Industries was previously known for importing a civilian version of the Korean military and police Daweoo models known in the US as the LH-9.  Lionheart Industries now offers a premium modular model known as the Regulus.  Unlike the LH-9 the Regulus (Reguli?) are made entirely in the United States and feature some significant upgrades.  Those familiar with the LH-9 will want to see the comparison video here to get familiar with some of the upgrades.
Lionheart Industries Regulus Alpha Pistol
The Regulus looks and feels like a completely custom pistol, probably because it is.  Long and short slides are available that interchange with the full and compact frames.  Lionheart's new Tru-Axis barrels are available in three different titanium nitride finishes threaded for suppressor use or not, and the frames in a variety of E-series Cerakote colors.  For this review, the "Alpha" full-sized frame was tested with the shorter, 3.7″-barreled slide.  Machining and finishing of the Regulus are absolutely beautiful.  Despite a proven combat record of the main design, the Regulus is pretty enough to be a BBQ gun.  For a closer look inside the gun see the tabletop video below.
Specifications on this all-American, all-metal gun aren't currently available on the manufacturer website.  Interestingly enough I don't think it really matters.  When a pistol works for you to you really care exactly how many ounces it weighs?  Have you ever holstered a duty-sized gun that fits your hand well and then cared about the exact width?
What is stated on the Lionheart Industries Regulus Alpha Pistol product page is the following:
Tru-Axis Precision barrel in black, grey, or gold titanium nitride.  Threaded or standard length
1911-style Novak sights.  No more searching for options, there are plenty out there.
Index notches on both sides of the frame.  This greatly enhances grip repeat-ability.
DA+ Indicator.  Now knowing which mode the trigger is in can be determined at a glance.
Elite Series Cerakote.  A much higher-grade, tougher, and slicker coating.
Double-Action Plus Trigger System.  More on this is explained in the LH-9 article.
18-round extended magazines.
I hit the range with the Regulus Alpha for my standard battery of tests.  Basic reliability consists of full-mag +1, shockingly still an indicator with today's modern guns.  From there we move to, "What's for Dinner?" which tests the gun's ability to feed and cycle with a variety of rounds from 165gr down to 65gr.  Aluminum, Brass, and Steel casings, hollow points and full-metal jackets of various profiles, and lastly a practical field accuracy test of five shots from seven yards.
The "What's for Dinner?" test is always an interesting one with precision-fit guns like the Regulus.  Sometimes the tighter tolerances and more tuned recoil systems don't like out-of-the-norm rounds.  That's why we test them.  The Regulus Alpha proved no exception with the shorter barrel which seemed to not like some of the softer-shooting rounds.  Take a look in the shooting impressions video below.
The grouping wasn't my best and not a fair judgment of the firearm.  The good news is that the Regulus is such a smooth shooter that I will be spending more time with the Regulus.  I even used it was a new shooter recently who enjoyed the experience.  Our model, Tyra Jones, in the main image was nearly completely new to shooting and found both configurations of the Regulus comfortable to shoot and handle.  Yes, we know her form is a little awkward in the photo and earplug has rotated loose.  That image was taken early on in her firearms journey.
Coverage of the Regulus Beta frame is coming soon.  No MSRP is listed because the Regulus is a custom build.  Final costs depend on which options are chosen but expect a total around $1,580 or so.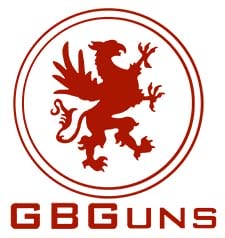 ---
About Graham Baates
"Graham Baates" is a pen name used by a 15-year active Army veteran who spent most of his time in the tactical side of the Intelligence community including tours in Afghanistan and Iraq. Post-Army Graham spent some time in the 3-Gun circuit before becoming a full-time NRA Certified defensive handgun instructor and now works as an industry writer while curating a YouTube channel and blog on the side. Visit Graham on Youtube .