Newington, N.H. –-(Ammoland.com)- SIG SAUER Academy, the leading provider of the highest quality firearms instruction and tactical training in the world, is pleased to announce the addition of the Covert Carry and Micro-Pistols class to the SIG SAUER Academy course line-up. The first offering of this class is October 17, 2018 at the SIG SAUER Academy in Epping, New Hampshire.
Students enrolled in the Covert Carry and Micro-Pistols Course will explore safe and proper concealed carry techniques, gain defensive pistol skills, and engage in close proximity tactical and defensive drills for use in everyday life. In this class students will have the option to use a SIG SAUER P365 high capacity, micro-pistol, magazines, and holster provided by the SIG SAUER Academy for course use, but it is not required. Students will also have the opportunity to undergo a personal equipment evaluation with a SIG SAUER Academy instructor to optimize and personalize their covert carry techniques.
To register and review the course outline for the Covert Carry and Micro-Pistols course, or learn more about the SIG SAUER Academy and its comprehensive course offering visit sigsaueracademy.com.
---
About SIG SAUER, Inc.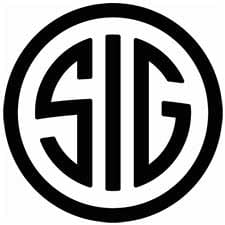 SIG SAUER, Inc. is a leading provider and manufacturer of firearms, electro-optics, ammunition, airguns, suppressors, and training. For over 100 years SIG SAUER, Inc. has evolved, and thrived, by blending American ingenuity, German engineering, and Swiss precision. Today, SIG SAUER is synonymous with industry-leading quality and innovation which has made it the brand of choice amongst the U.S. Military, the global defense community, law enforcement, competitive shooters, hunters, and responsible citizens. Additionally, SIG SAUER is the premier provider of elite firearms instruction and tactical training at the SIG SAUER Academy – a world class, state-of-the-art, 140-acre training facility. SIG SAUER is headquartered in Newington, New Hampshire, and has more than 1,700 employees across eight locations, and is the largest member of a worldwide business group that includes SIG SAUER GmbH & Co. KG in Germany. For more information about the company and product line visit: sigsauer.com.