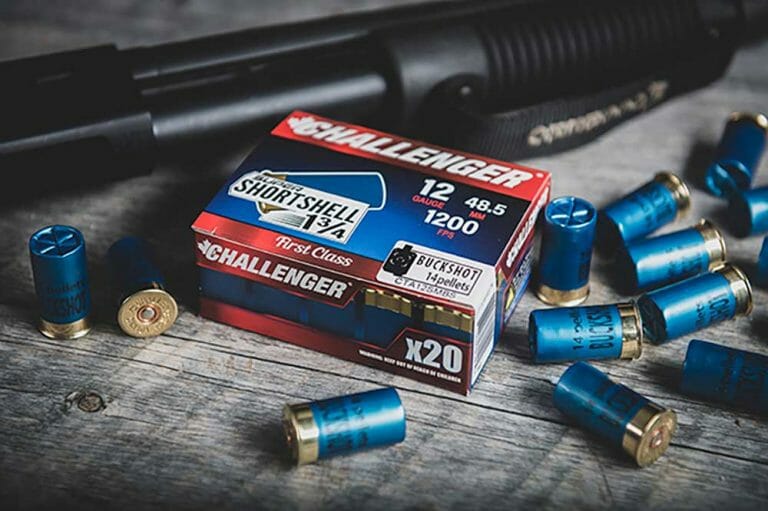 GRINNELL, Iowa –-(Ammoland.com)- Brownells is now shipping the newest good thing in a small package, 12-gauge Challenger Super Shortshells.
Currently in-stock in both #7.5 shot and #4 buckshot, the Challenger Super Shortshells are an inch shorter than standard 12-gauge ammo.
The #7.5 shot Super Shortshells give reduced-recoil performance in break-action shotguns, and are great for clay targets, small pest control, and general plinking.
The #4 Buckshot Super Shotshells are perfect for increasing capacity in certain types of pump-action scatterguns, especially Mossberg Shockwave firearms.
Challenger Super Shortshells are attractively priced and are sold in the following quantities at Brownells.com:
#105-003-534 #7.5 Shot, 20 Rounds. $9.99 retail
#105-003-536 #7.5 Shot, 200 Rounds. $99.99 retail
#105-003-535 #7.5 Shot, 300 Rounds. $146.99 retail
#105-003-537 #4 Buckshot, 20 Rounds. $12.99 retail
#105-003-539 #4 Buckshot, 200 Rounds. $126.99 retail
#105-003-538 #4 Buckshot, 300 Rounds. $177.99 retail
Challenger Super Shortshells containing 12-gauge slugs will be available early 2019.
Reliable function in Mossberg 500, 590, 590A1, Shockwave and Maverick 88 pump-action shotguns requires the installation of the OPSol Mini Clip, sold separately.
To learn more about the Challenger Super Shortshells, visit www.Brownells.com
---
About Brownells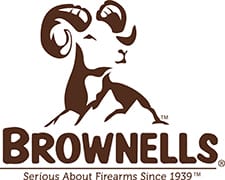 Serious About Firearms Since 1939™, Brownells is the world's leading source for guns, gun parts and accessories, ammunition, gunsmithing tools and survival gear. With a large selection of both common and hard-to-find items, and an extensive collection of videos, articles, and gun schematics, Brownells is the expert for everything shooting-related. Committed to maintaining our great traditions, Brownells has more, does more and knows more – and guarantees it all, Forever. For more information or to place an order, call 800-741-0015 or visit Brownells.com. Stay up-to-date with Brownells on YouTube, Facebook, Twitter and Instagram.