Newington, N.H. –-(Ammoland.com)- SIG SAUER Academy, the leading provider of the highest quality firearms instruction and tactical training in the world, is pleased to announce the addition of Rifle Fundamentals and Shotgun Fundamentals to the 2019 course schedule.
Rifle and Shotgun Fundamentals are geared towards new firearms owners and provide students with the basic knowledge and skills necessary to safely handle, load, fire, and unload common types of rifles and shotguns. Students in these fundamentals courses will learn proper safety, operation, handling skills, marksmanship, zeroing procedures, positional shooting, and maintenance of modern sporting rifles and shotguns. Time is spent both in the classroom, and on the range, in a comfortable learning environment to develop a solid skill base with the equipment.
The first offering of Rifle Fundamentals is January 16, 2019, and the first offering of Shotgun Fundamentals is March 11, 2019.
To register and review the course outline for Rifle Fundamentals and Shotgun Fundamentals, find additional upcoming course dates, or review the comprehensive course offering for SIG SAUER Academy visit sigsaueracademy.com.
---
About SIG SAUER, Inc.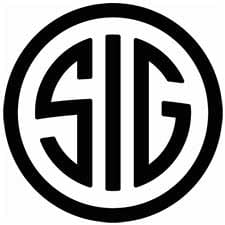 SIG SAUER, Inc. is a leading provider and manufacturer of firearms, electro-optics, ammunition, airguns, suppressors, and training. For over 100 years SIG SAUER, Inc. has evolved, and thrived, by blending American ingenuity, German engineering, and Swiss precision. Today, SIG SAUER is synonymous with industry-leading quality and innovation which has made it the brand of choice amongst the U.S. Military, the global defense community, law enforcement, competitive shooters, hunters, and responsible citizens. Additionally, SIG SAUER is the premier provider of elite firearms instruction and tactical training at the SIG SAUER Academy – a world class, state-of-the-art, 140-acre training facility. SIG SAUER is headquartered in Newington, New Hampshire, and has more than 1,700 employees across eight locations, and is the largest member of a worldwide business group that includes SIG SAUER GmbH & Co. KG in Germany. For more information about the company and product line visit: sigsauer.com.