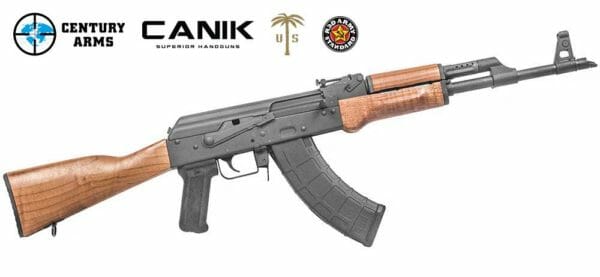 Delray Beach, Florida –-(Ammoland.com)- Century Arms and its family of brands are excited to announce they will be exhibiting at the 2019 Shot Show in Booth #11962 at the Sands Convention Center in Las Vegas, Nevada, January 22-25. Exciting announcements, appearances, show specials and unique daily raffles make this one stop dealers won't want to miss!
Century Arms will be showcasing the 2019 VSKA AK rifle along with a full slate of firearms and accessories built in the company's Vermont factory as well as imported from around the world. For over 50 years Century Arms has been the preeminent importer of classic firearms, most recently the PSL rifle and for 2019, the AES10B rifle.
Century Arms, the exclusive importer of Canik handguns and accessories, will be showcasing the feature-rich 2019 Canik TP9 Elite Combat. In an industry first collaboration, the TP9 Elite Combat comes standard with multiple performance features designed by custom upgrade specialist Salient Arms International. The compact 9mm TP9 Elite Combat is the latest from Canik, the 2018 Ballistic's Best magazine Editor's Choice winner for Versatile/Value Pistol.
US Palm, maker of iconic AK grips and magazines, and Red Army Standard, importer of 7.62×39, 5.45×39 and .223 ammunition, will both be featuring their products during SHOT Show at booth #11962.
2019 SHOT Show attendees are invited to Meet & Greet events at the Century Arms booth with Instructor Zero (Tuesday 11:30-1:30, Thursday 1-3, Friday Noon-1) and Paul Markel of Student of the Gun (Wednesday, 11-2). Additionally, two daily giveaways featuring customized Century Arms and Canik firearms will be raffled Tuesday, Wednesday and Thursday.
Dealers with excess inventory, closeouts, liquidations, or backroom stock are encouraged to visit with our surplus team about purchasing their quantities of firearms, ammunition or accessories. Dealers not attending SHOT Show should contact Century Arms directly at (802) 527-1258 or via email at [email protected]
---
About Century Arms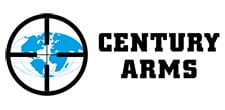 Born over 50 years ago with its roots in the surplus business, Century Arms has an extensive history of providing unique and affordable products to the American Collector, Hunter, and Target Shooter. That tradition is carried on today, with a state of the art manufacturing facility located in the U.S.A, as the company continues to offer unique, innovative, and quality products to the U.S. Consumer and U.S. Government.