U.S.A. –-(Ammoland.com)- American manufacturer GrovTec has announced its list of new products for 2019. GrovTec continues to grow as more and more hunters and shooters put their trust in GrovTec's American-made quality to hold their rifles. More than one dozen new products have been released to not only, "carry the gun" as GrovTec's slogan says, but also improve the utility of nearly any rifle or sling.
A great example of GrovTec's innovation is its new Push Button Base to Stud Adaptor. This brilliantly simple device permits the use of modern QD-type slings on your favorite hunting rifle equipped with a classic stud. A handful of these could easily declutter a safe. These aluminum adapters are Type III black anodized for lasting good looks.
Modern Sporting Rifle fans will appreciate the ease with which they can now mount stud-format bipods with the new Bipod Stud Mount Keymod from GrovTec. This mount attaches to your KeyMod handguard and provides a stud for bipod attachment. Type III black anodizing protects the mount and resists seizure.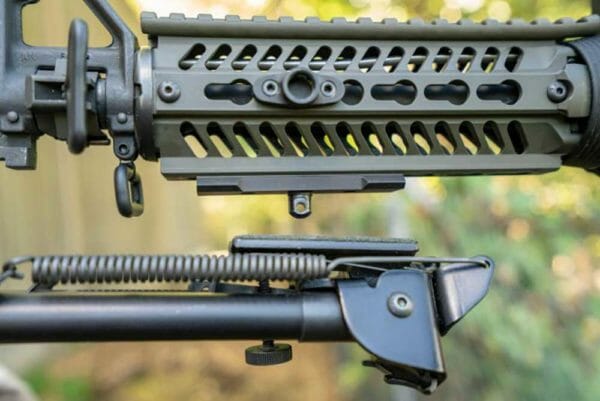 Shooters looking for the added support of broader slings can now also trust their push button swivel with GrovTec's 1 1/2″ Loop Heavy Duty Push Button Swivel. This all-steel swivel features a larger 1 1/2″ loop to accept broader slings without binding. The manganese phosphate finish ensures a long service life.
See the entire assortment of GrovTec's new products by visiting www.GrovTec.com or visit booth 2229 at SHOT Show 2019.
To learn more about what makes GrovTec a true American success story see the short video below.
---
About GrovTec:
GrovTec was born when a major manufacturer moved operations overseas. Seizing an opportunity, the assets were purchased and GrovTec continued to proudly engineer and machine in Wood Village, OR. Today GrovTec produces some of the finest firearms accessories for OEM, consumer, and contract.