Editors' Note: Mark "Oz" Geist is a real American hero and proven problem solver. He is campaigning for his first time for the 2019 National Rifle Association's Board of Directors, please consider him for your vote.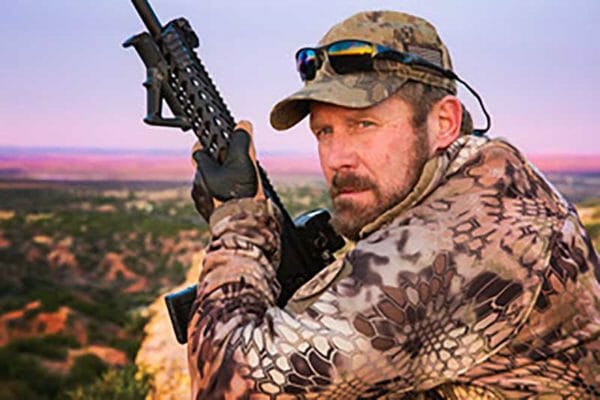 USA – -(AmmoLand.com)- My name is Mark "Oz" Geist. I was nominated to run for the NRA board by Lt Col Oliver North. I am a 12-year veteran of the United States Marine Corps.
After being honorably discharged, I continued to serve my community as a Law Enforcement Officer. Six years later, I began my career as a Private Security Contractor for this great nation.
In doing so, the other members of the Annex security team and I saved more than 25 American lives.
Because of my life experience, I believe I bring to the table a unique perspective on the various issues that face the NRA and its members. Serving on the NRA's Board of Veteran Affairs, I want to see the NRA expand our membership and outreach to include more Veterans and minorities.
I have traveled across this great country of ours over the past few years and have met tens of thousands of Americans who depend on hunting and fishing to feed their families.
Self-reliance, the right to self-defense and hunting are uniquely American traditions and values that have been handed down from generation to generation. We must continue sharing these values that established this great nation.
The 2nd Amendment was given to "We the People" so that we can have the means to protect the rest of the United States Constitution. In doing this, we must focus on the long game. We must address this fight from both a strategic view as well as a tactical view.
Ultimately it is the war we must win and how we fight this war will vary from battle to battle. I ask that you not get discouraged if it appears that we are weak on one front, for it will allow us to be stronger on another.
Trust in the fact that my focus is on one thing and that is protecting this Country, its people and the Constitution of these United States of America and to do so we must retain a strong and vibrant 2nd Amendment.
The enemy we face is laser-focused on taking away our 2nd Amendment rights. The liberal far left has shown us that they will stop at nothing to degrade, harm and attack those who do not believe the way they do. If we do not stand together, we will lose alone. So, I ask you all to Vote for me and know I will have your 6!
~ Mark "OZ" Geist
---
Mark Geist Backgrounder:
Mark "Oz" Geist is a member of the Annex Security Team that fought the Battle of Benghazi, Libya, from September 11 to September 12, 2012. A Colorado native, Mr. Geist joined the United States Marine Corps in 1984. During his time in the service, he served in Barracks Duty in the Philippines, then with the 2nd Battalion 9th Marines Golf Company, as well as the Surveillance and Target Acquisition Platoon. He then was chosen to serve in the newly formed Marine Cadre program as an Anti-/Counter- Terrorism Instructor. Upon the completion of a very successful tour and re-enlistment, Mr. Geist changed his military occupational specialty to the Intelligence field, specializing in Interrogation Translation. He attended language school where he studied Persian Farsi.
After serving 12 years in the United States Maine Corps, Mr. Geist became a Deputy Sheriff in Teller County, Colorado. In that role, he was assigned as liaison with the Vice Narcotics and Intelligence Unit in Colorado Springs, Colorado, as well as an Investigator for Crimes against Children. Certified as a Forensic Interviewer of children, he investigated numerous case of abuse in which he helped to secure convictions of the perpetrators. He then took a job as Chief of Police in Fowler, Colorado. After leaving the Fowler Police Department, Mr. Geist began his own business in private investigations as well as bounty hunting and bail bonds.
In 2004, Mr. Geist began doing contract security work in Iraq. He worked for Triple Canopy, providing Personal Security Details for Department of State personnel in Baquba, Iraq. Upon the completion of that contract, he worked for USIS, the United States Investigative Services, training Iraqi SWAT teams and Personal Security Details. He also served as a mentor/advisor to the Personal Security Detail of Dr. Ayad Allawi, the former Prime Minister of Iraq.
Mr. Geist finished his career as a security contractor in Benghazi, Libya, where he was credited with helping to save the lives of more than 25 Americans. Mr. Geist is still recovering from the injuries he sustained in the battle. He is a co-author of the bestselling book 13 Hours: The Inside Account of What Really Happened in Benghazi.
For more on Mark "Oz" Geist visit https://markgeist.com/.