 U.S.A. -(Ammoland.com)- On January 30th, 2019 a woman thought she was stopping a dog fight. She ended up holding a 35-pound juvenile mountain lion instead. From idaho.gov:
Early on the morning of Jan. 30 a woman responded to what she thought was a fight between her dog and another dog outside of her Mackay home. As she pulled the two animals apart, she realized that in one hand she held a juvenile, male mountain lion about 35 pounds, and not another dog as she expected.

The woman restrained both her dog and the mountain lion while yelling for her husband, who was still inside the house, to grab a gun. Her husband responded and quickly dispatched the mountain lion as she held on to it.
On February 4, 2019 in Larimer County, Colorado, a man was able to fight off a mountain lion attack and kill the lion with his bare hands.
During the last 30 years, we have been actively protecting large predators, including bears, wolves, and mountain lions. Their populations and habitat are increasing.
As these large predators increase in population and habitat area, there have been increasing conflicts with humans.
The suggested response, from the Idaho Government, on encountering a mountain lion, is this. From idaho.gov:
Do not run.
If you are with children, pick them up without bending over.
Do not turn your back on the lion, crouch down, or try to hide.
Remain facing the lion and slowly back away. Leave the animal an escape route.
Try to appear as large as possible — stand on a rock or stump, hold up your arms, stand next to others.
Shout, wave your arms, and throw objects if the lion does not leave the area.
Fight back if a mountain lion attacks. Stay on your feet and use sticks, rocks, backpack, hands to fight back. Use bear spray if you have it.
Never approach a mountain lion or offer it food.
There are some obvious things missing from the above list. Weapons. Guns and knives. Bear spray is a weapon of sorts, but guns have proven to be effective against lions for hundreds of years. A 12-year-old girl used a gun to kill a mountain lion that was stalking her in 2014. Knives have been used to defend against lion attacks, and are better than bare hands.
Idaho is a Constitutional Carry state. No permit is required to carry a firearm in Idaho, in nearly every place where you might encounter a large predator. No permit is required to carry a knife. Knives and guns are useful for many more things than attacking mountain lions.
Why doesn't the Idaho government include the obvious choice of guns and knives in its list of ways to fight back against a mountain lion attack?
Has the Idaho government been infected with political correctness?
Are they afraid of some nebulous liability from the offer of commonsense advice that weapons are effective in stopping animal attacks?
Is the Idaho government more concerned with saving large predators than with saving people?
The nature of these questions make it nearly impossible for a government bureaucrat to answer truthfully and directly.
The woman who found herself with a 35-pound mountain lion in her hands understood that it was much safer to shoot the lion than to try to strangle it with her hands.
Mountain lion attacks are rare, but the number is increasing with increasing mountain lion populations.  Two people were killed by mountain lions in 2018.
---
About Dean Weingarten: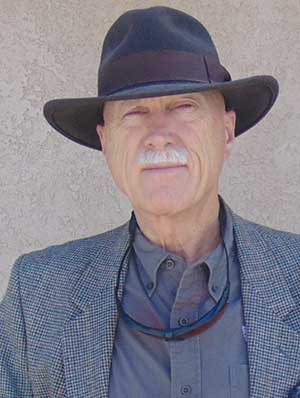 Dean Weingarten has been a peace officer, a military officer, was on the University of Wisconsin Pistol Team for four years, and was first certified to teach firearms safety in 1973. He taught the Arizona concealed carry course for fifteen years until the goal of constitutional carry was attained. He has degrees in meteorology and mining engineering, and recently retired from the Department of Defense after a 30 year career in Army Research, Development, Testing, and Evaluation.