WICHITA, KANSAS – -(AmmoLand.com)- Whether it's the first pickup truck Nissan made in America, the overlanding vehicle of dreams, or a childhood meal that brings back the best of memories, Nissan never ceases to amaze the POMA crowd. This year will be no different as Nissan is pulling out all the stops and bringing #TITANAmbassador and renowned angler Carter "Big Boy" Andrews.
Carter Andrews discovered his fishing obsession at an early age, spending countless hours casting into the ponds of Tennessee farm country. A dangerous quantity with a spinning rig and bait-caster, he aspired to fish the bass tournament circuit. That all changed when a fellow angler put him behind a fly rod. He chased his obsession west, guiding fly fishermen in the waters of the Rocky Mountains and racking up three wins of the Jackson Hole One Fly. He earned a keystone spot on the US Fly Fishing team and has had countless print and video references.
On a trip to the Bahamas he discovered saltwater fishing and spent the next decade building lodges, training guides, and conducting exploratory expeditions all over the globe. This landed him the cover of most fishing and saltwater magazines and a favored guest spot on many fishing shows. Today he spends nearly 300 days year fishing water, both fresh and salt, allover the planet while hosting The Obsessions of Carter Andrews and National Geographic's new Legendary Catch. Having earned the reputation of the most 'complete' angler on the water today, Andrews's influence has been sought by many brands.
Announcement: @NissanUSA to host another legendary POMA Conference dinner with keynote speaker, renowned angler Carter Andrews! Find out more: https://t.co/qxfznb5OtC #POMA2019 pic.twitter.com/wW3IXBiFwI

— POMA (@POMA_HQ) April 12, 2019
Esteemed POMA supporter Nissan USA Trucks finds themselves at the top of that list, with their Nissan TITAN XD ahead Carter's bay boat. "My truck is one of my most important tools," said Carter, as he demonstrated the towing capabilities of his TITAN XD to media on a #TITANAdventure in Vero Beach. Carter continued to explain "My TITAN guarantees reliable transportation of my boat, family, and gear on our adventures across the US."
Between the TITAN boxes providing convenient storage for fish on ice, heavy tow ratings covering the weight of Carter's 270z bay boat, and Zero Gravity seats keeping his daughters comfortable on their long road trips from Jackson Hole to Florida, the Nissan PR team knew the TITAN was the perfect fit for Carter. A year into their steadfast relationship with #TITANAmbassador Andrews, that has proven true and he isn't shy to tell you as much.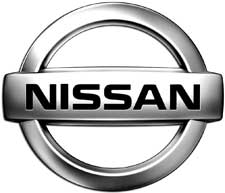 During his keynote speech he will share the insights he's acquired after decades in the industry, as well as his vision and hopes for the future of the fishing industry. Conference registrations are flooding in and the hotel is filling up fast. Register today so you don't miss out on the opportunity of the summer.
Follow Nissan USA Trucks on Instagram and Facebook and don't miss Legendary Catch airing Friday's at 11/10 Central on NatGeo.