Attention: Beware of Scammers & the Concealed Carry Expo Attendance List.
USA – -(AmmoLand.com)- Delta Defense, LLC and the USCCA, Inc. do not sell or otherwise provide the Concealed Carry Expo 2019 attendee registration list to any third parties. Neither Delta nor USCCA has partnered with or authorized anyone to sell or otherwise distribute the 2019 Concealed Carry Expo attendee registration list.
It has come to our attention that there is a company and/or companies contacting exhibitors in attempts to sell access to the attendee list. These companies have even been using our logo in their emails.
All Concealed Carry Expo attendee registration information is kept internally and not shared with anyone outside of Delta Defense, LLC or the USCCA. In the event you are contacted by anyone attempting to sell access to this years 2019 Concealed Carry Expo attendee registration list, please beware that such a list isn't the true list, and it is likely a scam.
2020 Concealed Carry Hotel Block:
Concealed Carry Expo Management has discovered third party agencies have contacted exhibitors directly claiming to be the Official Housing Agency of the Concealed Carry Expo. This is FALSE.
Delta Defense, LLC or the USCCA has NOT contracted with any third-party housing association or agency for hotels for any past, present or future Concealed Carry Expo events. If you wish to book your hotel for the 2020 Concealed Carry Expo in Kansas City, MO, please use the links provided below and on the Concealed Carry Expo website.
2020 Concealed Carry Expo Exhibitor Block:
Holiday Inn KCI
11728 NW Ambassador Drive
Kansas City, MO 64153
Please disregard any other hotel or travel booking communication for the Concealed Carry Expo from anyone other than the USCCA or Concealed Carry Expo Staff.
Cease-and-desist letters have been sent to all parties that have been brought to the attention of show management.
Thanks!
---
About USCCA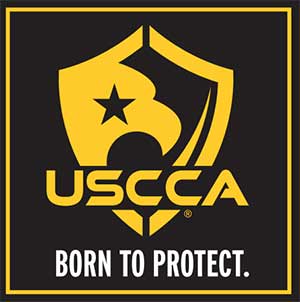 The U.S. Concealed Carry Association (USCCA) provides education, training and self-defense protection to responsible American gun owners. Headquartered in West Bend, WI, the USCCA is the largest and fastest-growing association whose sole focus is the responsibly armed American.