U.S.A. –-(Ammoland.com)- Could a violent triple stabbing in broad daylight on downtown Seattle street provide a learning opportunity for Washington State voters who have been all-too-willing to pass restrictive gun control measures in recent years, or will those citizens miss the lesson completely?
A violent repeat offender identified as Christopher Morisette, 29, allegedly stabbed three men on a busy sidewalk with a knife he should not have had under provisions of an earlier court case. According to KIRO Eyewitness News, the local CBS affiliate, Morisette has a criminal history that includes arrests for assault, burglary, trespassing, car prowling and theft. He's been arrested several times and in court more than 30 times, according to published reports.
But the knife attack represents an escalation that is more than just a warning sign. It signals the suspect's evolving aggressive behavior which, apparently by his own admission, might be fueled by drug use.
It also underscores what Evergreen State gun rights activists—currently suffering from full imposition of Initiative 1639, which requires proof of safety training to purchase any semi-auto rifle and a ten-day waiting period, among other restrictions—have insisted for years. Penalizing law-abiding citizens will not prevent criminals from committing violent crime. Making it more difficult for honest people to buy firearms and defend themselves won't stop dangerous people from getting guns, or other weapons.
The Seattle case proves that you don't need a gun to seriously hurt or even kill somebody.
Morisette allegedly used a common folding knife, possibly a sidelock model, in the attack that sent two men in their 70s to a local hospital. When he was arrested blocks away from the crime scene, he was naked, having stripped all of his clothing away. He had allegedly thrown the knife into a commercial delivery vehicle, where it was recovered by police.
When he was released from jail on New Year's Day, it was on the condition that he comply with the requirements of mental health and drug treatment programs and "not to possess any weapons," the KIRO story noted.
But like firearms that wind up in criminal hands despite gun control initiatives in 2014 and 2018, ordering someone not to have a knife almost translates to a dare. People intent on doing harm will get their hands on a weapon, and in this case, Washington voters will be reminded that anybody can purchase a knife in the state, no questions asked. One needn't even provide identification.
Knives or other sharp objects are used in more homicides nationwide than either rifles or shotguns in any given year, according to the FBI Uniform Crime Report.
For example, in 2017, the most recent year for which data is available, there were 15,129 homicides of which 403 involved rifles (of any kind) and 264 involved shotguns. That same year, 1,591 people were killed with "knives or cutting instruments."
Specifically, in Washington that year, there were 228 murders of which one each involved a rifle or shotgun, but 36 were committed with knives or cutting instruments, the FBI report said.
The lesson for Washington voters is that bad guys don't obey the law. Regardless of the gun laws, it is illegal to murder someone in Washington, or any other jurisdiction.
It will be interesting to watch over the next couple of months to determine whether this high-profile knife attack, which made national news reports on at least two networks, results in a further spike in applications for concealed pistol licenses. Already, Washington—considered a "blue" state politically where voters approved two billionaire-backed gun control initiatives—has the highest number of active concealed pistol licenses of any state on the West Coast. When Ammoland checked with the state Department of Licensing, there were more than 622,000 active CPLs in circulation, and just over 100,000 of them were in King County, where Seattle is located.
All three victims in the Seattle stabbing incident are expected to survive, but the gun control laws haven't prevented criminals from shooting people in Seattle. One man was killed in a shooting several hours after the stabbing, in North Seattle. In late May, another man was fatally shot in the city's north end.
There have been other shootings across Washington State this year, and over the past few years, that were not prevented by passage of a citizen initiative almost five years ago requiring so-called "universal background checks."
There was an interesting passage in the Seattle Times story covering the stabbing.
"For years," the newspaper said, "Seattle police and the city's political leaders have introduced initiatives that aim to combat crime and keep the peace in a downtown core where homeless, drug-addicted and mentally ill people mingle with thousands of office workers, commuters, and tourists who flood the area daily.

"Police can't predict and prevent random acts of violence," the story continued, "like Tuesday's stabbings, Seattle City Councilmember M. Lorena González said after a public-safety committee meeting on Wednesday."
The story quoted Gonzalez, who acknowledged, "What we are currently doing now is not working and we need to do something different."
---
About Dave Workman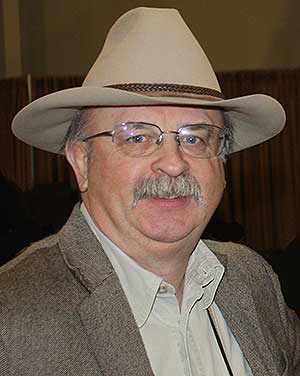 Dave Workman is a senior editor at TheGunMag.com and Liberty Park Press, author of multiple books on the Right to Keep & Bear Arms and formerly an NRA-certified firearms instructor.