USA – -(Ammoland.com)- You don't need to be an "operator" to appreciate the value of discretion that Elite Survival Systems offers.  Depending on your living condition you may not be able to enjoy the simplicity of slapping a rifle case in the covered bed of your truck, getting an approving nod from your neighbor (who may be livestock) and driving straight to the range or shooting spot.  In reality, most of America lives somewhat urban, and with cities comes diversity including those enemies of our rights and those just too naive to appreciate the need to be able to defend oneself.  Busy lives mean we may not have the luxury of a vehicle that conceals cargo well and may need to swing by the grocery store on the way home from the range.  It's situations like these that make me want to transport my firearms as discretely as possible.
I live in a neighborhood of mixed political orientation and citizenship in a state not known for politicians supporting our rights.  I also shoot at least once per week and that greatly increases the chances of someone seeing my carry things to and from the car and life increases the chances of me needing to make stops during range trips.  Over the last couple of years I've found favorites in the Stealth line of Elite Survival Systems.  To see what I mean watch the brief overview video below.
Elite Survival Systems has integrated more features than those shown in that quick video, for more information check out the product pages in links below.
The first bag shown is one I've had the longest and use for my Zenith Z5-RS and Grand Power Stribog.  The Covert Operations Discreet Carry Case (that is an affiliate link) Looks a lot like a basic messenger bag or perhaps over-sized laptop bag.  The most important part is that aside from one strip of Velcro it doesn't look like a gun bag.  I've carried this bag downtown with the Zenith Z5-RS in it and never received a second glance.  The internal mounting system keeps the firearm secure (sometimes two depending on how well you organize), a soft divider protects the gun, and a velcro wall makes for easy mounting of magazine pouches.  This bag would make for an excellent host to some ballistic armor.
The Covert Operations Backpack (this is also an affiliate link) seen in the video with the Non-NFA Firearm Variant 1 from Dark Storm Industries we recently covered in this article.  This pack looks a lot like something you'd see on the trail hiking.  Here in Oregon it's not uncommon to see a bag just like this in the back of a Subaru or Prius.  While I'm not one of those people, I don't mind looking like one if it means not having the police called on me while I'm getting fuel or running an errand.
The Stealth SBR – Rifle Backpack is the newest of the three shown.  The slightly-shorter size makes this pack one of the most discreet on the market, but also limits the total length of what can be stored.  For me it works well with pistols equipped with the Law Tactical Folding device and a brace.  Demonstrated is a 300 Blackout upper from Black Aura Tactical.  The material quality of this latest bag is superior and very impressive.  Perhaps too heavy of a material for "hiking"-style bag like the larger Covert Operations Backpack, but an excellent option for urban transportation with smaller firearms.
Elite Survival Systems has several other options, and other companies may make similar bags, but these three have been in my rotation for a while and have never brought undue attention except perhaps at the range when other concerned gun owners have asked where they could get such a bag or what I did to a normal bag to make it so accommodating to firearms.  YOu can take a look at their other offerings by visiting their website here.
---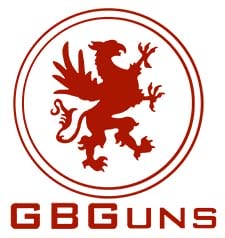 About Graham Baates
"Graham Baates" is a pen name used by a 15-year active Army veteran who spent most of his time in the tactical side of the Intelligence community including tours in Afghanistan and Iraq. Post-Army Graham spent some time in the local 3-Gun circuit before becoming a full-time NRA Certified defensive handgun instructor and now works as an industry writer while curating a YouTube channel on the side. Visit Graham on Youtube .