USA – -(Ammoland.com)-  Black Aura Tactical was not a company I was familiar with until a friend mentioned it  This small shop with a rather simple website didn't look like much to me at first until I dug a little deeper.  Rising the the challenges of corporate buyouts the staff of Black Aura Tactical previously were the source of a very major manufacturer.  When a conglomerate swallowed up that brand they were left with the tools, skills, and desire to produce, but not the steady flow of bread-and-butter basic AR requests.
What could have been another story of big corporations killing small business instead became a story of liberation.  The workers created their own brand and took advantage of the opportunity to create what they wanted to instead of filling 3rd-party orders.  I'm not familiar with aura colors, but the internet tells me that a black one is not evil, rather the deep response to a negative event.  The necessary rebirth of a company or the tools we need to defend ourselves, in either case I think the name is appropriate.
In this review we take a look at the Red Aura upper.  This upper is chambered in .223 Wylde and has a 7.5″ barrel.  For a closer look see the tabletop video below which also includes another option from Black Aura Tactical.
Unlike other "assemblers", Black Aura Tactical makes quite a bit, if not all of their products in house.  Below are the product specifications taken directly from the product web page:
Upper Receiver: Black Aura Tactical Billet A3 Upper Receiver
Barrel Length: 7.5″
Barrel Finish: Black Nitride or Stainless Steel Depending on Stock Levels
Twist Rate: 1 in 7″
Chamber: .223/5.56 Wylde
M4 Feed Ramps: Yes
Muzzle Device: Linear Compensator
Gas System Length: Pistol
Gas Block Diameter: 0.750″
Handguard: Pistol Length, Free Floating, Red Anodized
Bolt Carrier Assembly: Not Included
Charging Handle: Red Anodized Billet Charging Handle
The practical application for a 7.5″ barrel and .223 or 5.56x45mm has been one I've always questioned.  They make for great range toys, providing resounding booms and fantastic fireballs with higher-pressured ammunition (cover photo is military M855 62gr ball), but does the bullet actually stabilize?  Sure no one wants to be shot with anything at any velocity, but can a hit be landed?
To test this in a semi-realistic manner we mounted the Crimson Trace 1100 3.5x optic to the upper and the upper to a simple lower equipped with a Law tactical Folding Device and the Pistol Storage Device.  This setup could easily be tucked away as a truck gun or kept handy on a quad for ranch needs.  Using a Sight-Bloc from Range Systems we put five loads to the test with two shooters firing each load into the same target at 50 yards.  Results can be seen in the video below:
Conclusion:  This thing is fun!  Very enjoyable thanks to an efficient linear compensator, and reliable thanks to a properly designed gas system.  The Red Aura upper can serve as a range toy just as easily as it can a defensive tool.  Accuracy certainly varied from load to load, but considering the bullet had neither the velocity they were designed to, nor barrel time to stabilize there are no surprises there.  Regardless, we were able to hit a target size that satisfies any of my potential needs for the Red Aura using the simplest of setups.  At the time this article was composed these uppers are available for $199.99, a price that's difficult to reason against.
---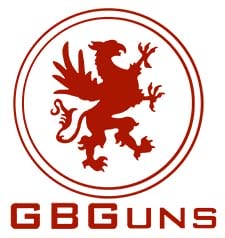 About Graham Baates
"Graham Baates" is a pen name used by a 15-year active Army veteran who spent most of his time in the tactical side of the Intelligence community including tours in Afghanistan and Iraq. Post-Army Graham spent some time in the local 3-Gun circuit before becoming a full-time NRA Certified defensive handgun instructor and now works as an industry writer while curating a YouTube channel on the side. Visit Graham on Youtube .