U.S.A.  –-(Ammoland.com)- The eruption of pistol-caliber carbines, their pistol variants, and AR pistols has greatly enhanced and expanded options we have for self-defense.  Pistol-caliber guns get the barrels they need for maximum energy and rifle-caliber guns are compact enough to pack away.  Law enforcement enjoys the ability to pack more punch with them on motorcycle patrols and more discretely while working undercover.  The drawback of course to low-profile concealment is the limitation of extra ammunition capacity.  Yes, we all have pockets, but a spare AR, AK, or stick mag isn't always practical to carry on a person.  This challenge goes even further if your PCC or rifle-caliber pistol is kept in storage as a backup or truck gun.
Legally classified as neither stock nor brace, the Pistol Storage Device from Pistol Mounted Solutions mounts a handy solution on the buffer tube of your favorite pistol.  It is user-configurable to hold most any magazine in place and can also serve as a place to stash your sling.  Though not directly marketed for the former purpose, it makes a lot of sense to myself and anyone else who has wanted to leave a sling on a gun, but also wanted or needed to store that gun neatly and compactly.  My first experience with the Pistol Storage Device was with the PCC-9 from Primary Weapons Systems.  While filming parts of my range time with that gun I decided to try and capture use of the Pistol Storage Device in slow motion to analyze the practicality of the motor skills required.
Although there is no clock running and I'm not trying to break any speed records I do know that my camera can only film at this frame rate for two seconds.  In short, this footage shows grabbing a magazine from the Pistol Storage Device is no slower than a standard reload from a belt.
The device arrives un-assembled.  Four simple pieces go together with provided hardware following clearly illustrated instructions.  Holes are pre-drilled in a number of locations to be filled with the included hardware depending on which magazine shape you intend to use in the device.  Configurations can satisfy any of the following needs:
1 x AR15
1 x AK47/ AK74
1 x AR10/ SR25/ DPMS 308
1 x FN FAL
1 x M1A
1 x HK91
1 x HK93
2 x Double-Stack Glock 9mm
2 x SIG MPX
2 x MP5/ HK94 9mm
2 x CZ Scorpion
2 x Colt SMG
This video shows a closer look at the Pistol Storage Device:
So after spending some time with the Pistol Storage Device do I recommend it?  Yes.  As a non-brace and non-stock, it promises to slip between regulatory cracks should the need ever arise again.  As an actual storage device, it's practical and has found a home on one of my folding AR pistols.  I built that pistol specifically to meet storage space requirements which means when I'm relying on that gun I likely don't have my Batman accessory belt on or bag of badassery nearby.  The Pistol Storage Device gives me 20 or 30 rounds of backup or specialty ammo on tap.
---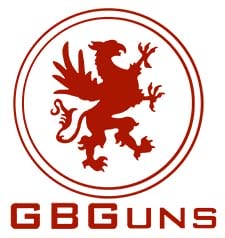 About Graham Baates
"Graham Baates" is a pen name used by a 15-year active Army veteran who spent most of his time in the tactical side of the Intelligence community including tours in Afghanistan and Iraq. Post-Army Graham spent some time in the local 3-Gun circuit before becoming a full-time NRA Certified defensive handgun instructor and now works as an industry writer while curating a YouTube channel on the side. Visit Graham on Youtube .