U.S.A. –-(Ammoland.com)- Primary Weapons Systems touts the slogan, "Evolve".  A quick look at their designs and it's easy to see that they put a little extra into their designs and builds.  I've always admired the aesthetics of PWS guns, but aside from trade shows had never had much time handling one.  Recently I had the chance to try out their PCC model in pistol configuration with a 9.5″ barrel.  Before anyone gets upset: yes, we know that it's not a pistol-caliber carbine if it's not a carbine.  PCC is the product name, not the product description.
Build quality was excellent as I expected.  "Smooth" is the best word that comes to mind while looking over the lines and fitment of the pistol.  The hand guard's lines flow almost seamlessly into the upper receiver.  In fact, nearly every seam where two parts mate are perfectly aligned.  It's refreshing.  Mil-spec parts have built in tolerances to permit the Lego-like compatibility that we've all come to enjoy in the AR style of rifles, but this gun is made mostly of billet aluminum.  Using billet lets PWS produce parts with tighter tolerances than standard mil-spec or cast parts would have.  You don't have to take my word for it, take a look at the tabletop video below.
Of note was Primary Weapons Systems' choice to use the Pistol Storage Device in place of a brace on this pistol.  We'll cover this device more in another article, but testing has proven it a worthy investment and plenty quick to use.  It is a device, not a stock, and not a brace.  This unique qualification from the ATF means you're safe from any future rulings on the use of braces.  A quick video how it works can be seen below.
Range testing, of course, involved our standard battery of the Multi-Mag Test, "What's for Dinner?" test, and some accuracy testing.  The mulit-mag is meant to check for compatibility with the myriad of Glock-style magazines.  Do they fit, feed, lock the bolt open when empty and drop free?  "What's for Dinner?" checks the gun's compatibility with a variety of loads.  9mm is available in all sorts of shapes and sizes which each load generating a unique feeding and cycling signature.  While a load may feed it may not cycle the gun.  The opposite can also be true.  With this firearm we ran 158gr through 65gr-weight projectiles including hollow points, flat points, and full-metal jackets.  Casings included aluminum, brass, nickel-plated, and steel.
The accuracy testing was conducted with a front rest and un-magnified red-dot at 50 yards creating a single 5-shot group with each of five different loads.  Results can be seen in the video below:
Specifications of the PWS PCC below were taken directly from the product web page.
Operating System: PWS PCC Blow-Back w/ integrated Bolt Carrier Group
Muzzle Device: PWS PCC9 Compensator for flash suppression and muzzle stabilization without overpressure
Caliber: 9mm Barrel Length: 9.75"
Barrel: Premium 41V50, Button Rifled, 1/2-36 Threaded Muzzle
Twist: 1:10
Handguard: 8.75" MLOK Handguard (1.5" width, 2.0" height)
Upper Receiver: T6 6061 Billet, Anodized
Charging Handle: Radian Raptor™ Ambidextrous Charging Handle
Lower Receiver: PWS PCC-9 Lower, T6 6061 Billet, Anodized, Compatible w/ AR-15 Pattern Take-down Pins, Last Round Hold Open Bolt Catch w/ Lifter
Trigger: Mil-Spec Enhanced, PTFE Coated.
Trigger Pull Weight: 5.5 – 6.5 lbs.
Buffer Tube: PWS 1.2" Diameter Enhanced Pistol Buffer Tube with ratchet lock castle nut and end plate set with built-in QD mount
Buffer: PWS Enhanced PCC Steel Body Buffer- Extended Length
Furniture: Pistol Mounted Solutions Pistol Storage Device (PSD), Bravo Company USA® Pistol Grip
Overall Length (Collapsed): 25.0" (Extended): 28.5"
Height: 7.5"
Width: 2.25"
Weight: 5lb 15oz
So, all things considered, is the PCC a good gun?  Yes.  Will it run every load?  Not quite, but it ran the more common loads with ease.  The build quality, aesthetics, and handling are excellent and show that Primary Weapons Systems is not just another AR maker cramming out mid-quality products.  The accuracy testing proved that.  While the PWS PCC does cost more than others I think the performance and features answer why.
---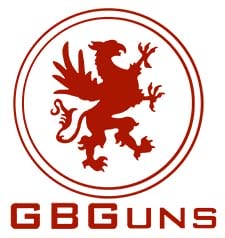 About Graham Baates
"Graham Baates" is a pen name used by a 15-year active Army veteran who spent most of his time in the tactical side of the Intelligence community including tours in Afghanistan and Iraq. Post-Army Graham spent some time in the local 3-Gun circuit before becoming a full-time NRA Certified defensive handgun instructor and now works as an industry writer while curating a YouTube channel on the side. Visit Graham on Youtube .