USA – -(AmmoLand.com)- You have to hand it to Century International Arms. They started out as an importer of surplus firearms and ammunition and back in the 1980s and 1990s they were the king of the hill in that regard.
They imported hundreds of thousands of Mosin-Nagants, Mausers from all corners of the world, MAS rifles from France, FALs, Makarovs, Tokarevs, CZs, Lugers, Radoms, Enfields and a host of rare and interesting finds at incredible prices. Unfortunately, a few years ago all those surplus guns they brought us for decades dried up.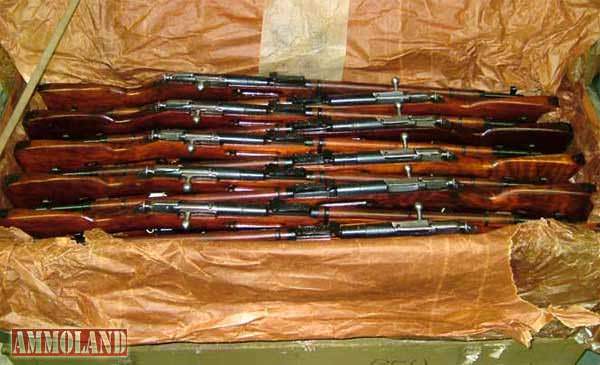 Rather than shutter their doors, they went another route by importing inexpensive handguns like the Canik pistols and building AK-47s, right here in America.
One of their newest creations is the VSKA rifle (vis-kuh), an impressive looking Kalashnikov built in their facilities in Vermont, USA. In fact, VSKA stands for Vermont Stamped Kalashnikov.
I reached out to Century for one of these new rifles late last year and they sent one with a case of Red Army Standard ammunition to test out.
Originally, I was going to write a magazine article on this one, but due to the largest grocery chain in America pulling an anti-gun move and banning the sales of magazines with "Evil Black Rifles" on the cover; several of those publications went under. As a side-note, remember that when some avocate sings their praises for allowing open carry in their stores. Even if you find that admirable, they did more damage to the first and second amendments by stopping the distribution of information.
Enough political soapbox ranting. On to the review!
Century Arms VSKA AK Rifle: The Good
The VSKA rifle boasts an all new bolt carrier, front trunnion, and feed ramp machined from billet S7 tool steel and specially heat treated for maximum durability. S7 is commonly used for tools like excavator teeth, chisels and jackhammer tips as it has maximum shock resistance and high compression strength.
Other upgrades include a nitro-carburized 4140 steel bolt, a chrome-moly 4150 barrel, and Century's new RAK-1 Enhanced Trigger Group.
I tried a number of different magazines including Romanian, Hungarian, Yugoslavian, Russian and even the American-made MagPul Pmags. Every last one fit and functioned.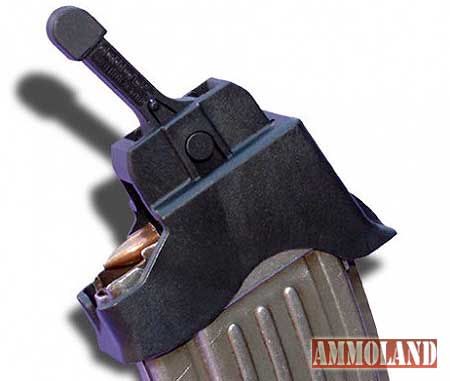 It was the same way with the ammunition. I fired several hundred rounds of Century Arms Red Army Standard and every last one went "Bang" with no misfires, failures, etc.
Accuracy was standard for an AK-47. I was averaging 2-3" at 100 yards and a little worse at 300 yards. I have heard of other shooters doing better than this with the VSKS. I just don't seem to be one of them. I could be spoiled by the longer sight radius of the AR or even most of my lever action rifles that have a longer sight radius thanks to tang sights or receiver peep sights, but I will be honest. I have never cared for the short sight radius of the AK. It is definitely faster for acquiring a sight picture, but not ideal for target shooting.
Century Arms VSKA AK Rifle: The Bad

One thing I noticed more with this AK was that the wood hand guards seemed to heat up quickly. They did not burst into flame but it was hot enough to be uncomfortable without wearing gloves. You may not need the asbestos laced oven mitts that were issued with the M60, but I do recommend a decent pair of tactical gloves if you plan on shooting more than 100 rounds.
Included accessories are a bit sparse. The rifle only ships with one 30-round magazine, instruction manual and a cable lock.
Century Arms VSKA AK Rifle: The Reality

The rifle has a nice look to it thanks to a magnesium-phosphate finish and an American Maple wood butt stock and forearm. Each VSKA ships with one 30 round magazine and it has an MSRP of $735.95.
While that sounds pricey, the build components and fit and finish seem worth it. Most of us, myself included, are going to have to get over on how pricing structures between AKs and ARs have flipped places over the past year or two! I can literally remember walking into a department store, either a Woolworth's or McCrory's, in a shopping mall in Carlsbad, California in 1988 and seeing AK's by Norinco and Polytech with all the extras for $199. Colt ARs were still $600 or $700 at the time. The prices have not completely flipped, but I did recently purchase an AR from a premium manufacturer for $250.
All that aside, I have seen these rifles priced a bit lower than MSRP.
Specifications
Barrel: 16.5″ Chrome-moly 4150 Steel
Rifling: 1-in-10″
Front Trunnion: Machined S7 Tool Steel Plate
Bolt: Carburized 4140 Steel
Receiver: 1/16" Stamped Steel
Bolt Carrier: S7 Steel
Sights: Standard AKM
Caliber:7.62 x 39mm
Stock: American Maple
Feed Ramp: S7 Steel
Trigger: Century Arms RAK-1
Finish: Manganese phosphate
Overall length:35.25″
URL: https://www.centuryarms.com/vska-wood-7-62-x-39.html
---
About Mike Searson
Mike Searson's career as a shooter began as a Marine Rifleman at age 17. He has worked in the firearms industry his entire adult life as a Gunsmith, Ballistician, Consultant, Salesman, Author and was first certified to teach firearms safety in 1989.
Mike has written over 2000 articles for a number of magazines, websites and newsletters including Blade, RECOIL, OFF-GRID, Tactical Officer, SWAT, Tactical World, Gun Digest, Examiner.com and the US Concealed Carry Association as well as AmmoLand Shooting Sports News.
Home page: www.mikesearson.com
FB: www.facebook.com/mike.searson
TWITTER: www.twitter.com/mikesearson