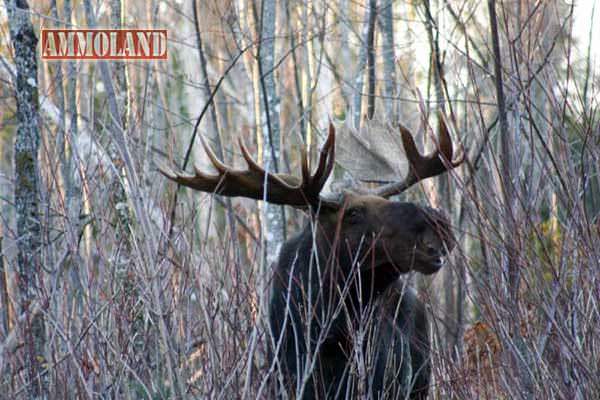 U.S.A. –-(Ammoland.com)- On Thursday, 22 August, Matt Sanders and his 3-year-old son were walking in Kincaid Park, in Anchorage, Alaska. A cow moose charged the boy and his father. Twice. Matt pulled a .44 magnum revolver and shot the moose both times. It died.
The Anchorage father says he was able to get between his son and the moose and pull a .44 Magnum from a chest holster. By then the moose was so close "all I could see was its nostrils and hairs," Sanders later recounted in a Facebook post.

Sanders says he shot the moose, which ran into a thicket of horsetails and cow parsnip at the trail's edge.

Then the cow charged again, according to Sanders. This time the father, holding his 3-year-old, fired three shots.

"At that point, I turned around and started running with Huxley to safety," Sanders said.
This was the second time a firearm was used for defense against a moose in Kincaid park in 2019. The first time occurred on 23 May, when another father used a 9mm handgun to stop a moose that was stomping on his wife and daughter. Fortunately, they received only minor injuries. The moose ran off and was not recovered. From ktva.com:
Battle said a husband, wife and their daughter were walking on the Middle Earth Trail, a single-track trail that is popular with bikers, when they encountered the mother moose that charged them. According to Battle, the moose stomped both the woman and their daughter. Battle said the husband responded by shooting the moose.
Another man was stomped on and seriously injured on 17 May, 2019, in Eagle River. He did not use a firearm for self-defense.  Eagle River is a subdivision of Anchorage, Alaska. From ktva.com:
Last Friday, an Eagle River man was stomped on a neighborhood trail. Taylor Caldwell was still in the hospital Thursday morning recovering from broken bones and deep gashes.
More people are injured by a moose attack than by a bear attack in Alaska, but more people are killed by bears if you subtract fatal automobile accidents involving moose. 2-3 people are killed, on an average year, in moose/vehicle collisions.  The two times of year when moose are most dangerous is in the spring and summer when the cows have young calves, and in the fall during mating season.
Moose attacks do not get the national coverage that bear attacks do. Moose are as big as grizzly bears, and know how to use their hooves to injure and kill. Moose are more common than bears, and are often found in close proximity to humans.
From the small sample we have, it appears handguns work fairly well to stop moose attacks. The best situation, of course, is to avoid the attack. But you cannot outrun a moose, and running may provoke an attack. It is a good idea to put a large tree between you and the moose, if possible.
There are a lot of moose in Alaska. They are spreading in in the lower 48 states.  There are moose in Colorado, Connecticut, Idaho, Maine, Massachusetts, Minnesota, Montana, Michigan, Nevada, New Hampshire, New York, North Dakota, Oregon,Utah, Vermont, Washington, Wisconsin, and Wyoming. Some states such as Maine and Idaho have sizable populations with regular seasons; others, such as Minnesota or Wisconsin, only have a few.
That doesn't help if you stumble between a moose and her calf while out berry picking in Northern Wisconsin.  Alaska has about 200,000 moose. The lower 48 have about 100,000. The populations in the lower 48 are not increasing, but the range is.  There has been much speculation about the cause of declining populations. The increase in large predators, such as wolves, bears and mountain lions, are one set of factors.
The small number of moose that attack people will not make a significant difference if they are shot to stop the attack. Moose that cause injury are routinely killed by the authorities after the attack.
While attacks by large, wild, animals are rare, it appears that common defensive pistols are a useful tool to stop those attacks.
---
About Dean Weingarten: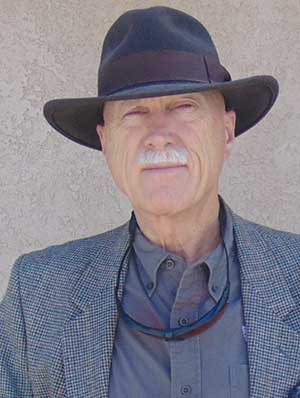 Dean Weingarten has been a peace officer, a military officer, was on the University of Wisconsin Pistol Team for four years, and was first certified to teach firearms safety in 1973. He taught the Arizona concealed carry course for fifteen years until the goal of constitutional carry was attained. He has degrees in meteorology and mining engineering, and recently retired from the Department of Defense after a 30 year career in Army Research, Development, Testing, and Evaluation.