U.S.A. –-(Ammoland.com)- Available from Primary Arms, the CMC Single Stage Trigger (flat, w/ 3.5lb pull) is on sale for only $139.99! This is a great way to upgrade your rifle and will help decrease those group sizes.
The CMC Single Stage trigger features a non-adjustable flat trigger bow with a 3.5lb pull that breaks like glass. It has almost no take-up and extremely short reset to make follow up shots fast and easy. The flat trigger increases the surface area that your finger rests on giving you increased control and leverage when pulling the trigger. The hammer is lightened and uses a high-power Rocket Wire spring that ensures reliability with commercial and surplus ammunition. The high-power spring also results in minimal lock time, which is the time it takes for the hammer to fall and strike the primer, resulting in much more accurate shots. CMC Triggers have invested in a new production and tooling setup that incorporates advanced techniques that help to reduce manufacture time and cost while still providing you with a high quality, reliable trigger that is affordable.
Features:
Compatible with AR-15 and AR-10 rifles
Installs with Mil-Spec .154" trigger pins
Single stage 3.5lb trigger pull
Non-adjustable flat trigger bow for improved trigger control
Tactile and short reset
Minimal lock time with lightened hammer and full power Rocket Wire spring
Drop-in, one-piece design made from 8620 alloy steel
Includes anti-walk pins
100% Manufacturers Lifetime Warranty!
Note: Trigger pull weights are approximate and may vary between rifles
Daily Gun Deals are short-term deals that will often expire or sell out! The AmmoLand News Team publishes these deals that are available from our trusted partners and well-known industry retailers. AmmoLand does not stock inventory or have a shopping cart, we simply bring you up-to-date information on deals as a way to help you the reader get the most bang for your buck.
If you are looking to purchase this item CLICK THIS LINK, it will bring you to the retailer or manufacturer carrying this item.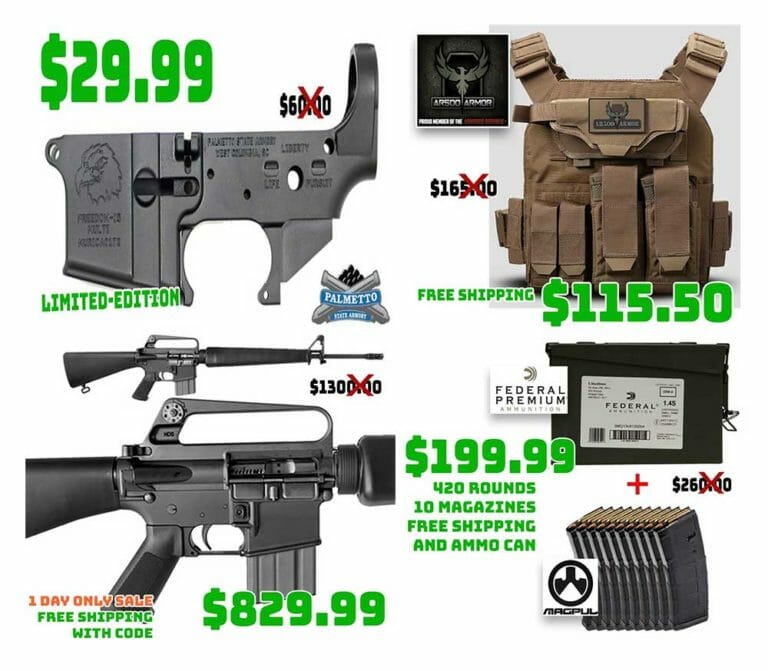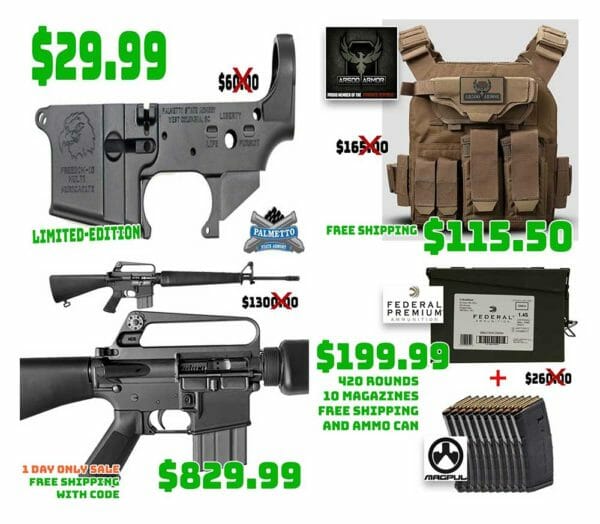 Remember, these deals are short term and often have limited quantities so move on it while they are in stock now! 
Consider checking our Gun Deals Coupon page and our past featured Daily GunDeals page for additional savings from your favorite industry partners.