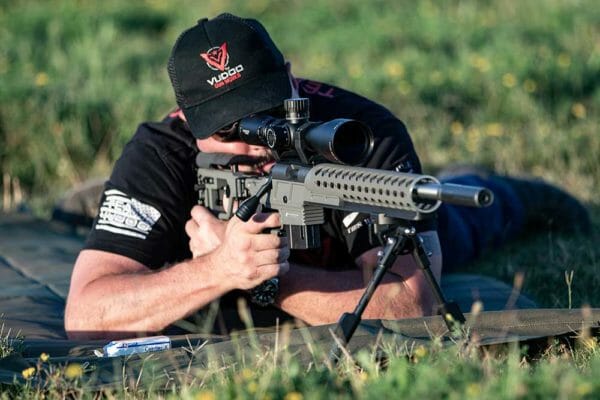 U.S.A. –-(Ammoland.com)- Vudoo Gun Works, leader in rimfire precision rifles, is proud to announce the addition of the JP Enterprises APAC Chassis to the Apparition line of rifles.
The Vudoo Gun Works Apparition is a purpose-built competition/target rifle with sub-MOA accuracy and an impressive list of options that come standard. The Apparition is created around the Patented V-22 Rimfire repeater action, ensuring customers get a no-compromise, maximum performance rifle. The addition of the JP APAC is a perfect marriage of the high standards in the Apparition line with the long-standing quality and reputation of JP Enterprises.
JP Enterprises APAC is a natural fit with its seamless compatibility with the Vudoo V22 action and brings refined adjustments and modularity to a bolt gun platform. Its fully adjustable buttstock accommodates the physical needs of any shooter and offers additional customization with various pistol grip options. The APAC is fully ambidextrous, accommodating both right- and left-handed actions. Its collapsible stock is also reversible to fold over bolt handles on either side of the chassis block. The JP MK III hand guard design provides a complete modularity of accessories and rails.

Vudoo JP Apparition features:
.22l lr or 17HM2
416 Stainless barrel in 16, 18, 20, or 22 inch barrel
Precision style vertical pistol grip
Timney 510 trigger with "upgrades" available
Ambidextrous design to accept right- and left-handed actions
Integral bubble level
Finish with all standard Cerakote colors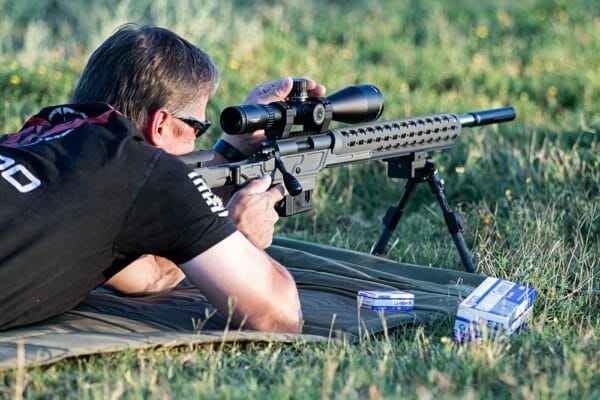 Website: www.vudoogunworks.com
---
About Vudoo Gun Works
Based in St George Utah, Vudoo Gun Works has been redefining rimfire since bringing the V22 to market in 2017. The Vudoo Gun Works (VGW) V-22 is a patent pending rimfire repeater action, that matches the physical footprint of the short action Remington 700. This form factor has created an extremely precise, "true-to-scale" precision rifle, that has forever changed the landscape of rimfire competition. Since inception, Vudoo Gun Works has been at the forefront of precision rimfire research and continues to innovate the future of a rapidly changing industry.
About JP Enterprises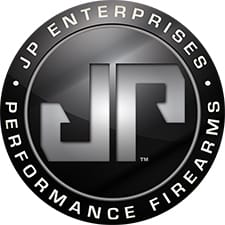 The product of company founder, John Paul's 40+ years of recreational and professional shooting experience, JP Enterprises is a designer and manufacturer of premium AR rifles and innovative components for duty, competition and recreational use. JP designs are influenced by cooperation with professional shooters in most every firearm-related field as well as by hundreds of hours spent each year by JP engineers and employees in rigorous, top-level competitions around the country. Innovating and refining to meet these practical demands has made JP rifles the benchmark of quality AR engineering and performance.
For more information on JP Enterprises, visit their website at www.jprifles.com and keep up to date on the newest JP developments at Facebook.com/JPRifles, Twitter.com/JPRifles, YouTube.com/JPRifles, and Instagram.com/JPRifles.