U.S.A. –-(Ammoland.com)- Socialist Sen. Bernie Sanders (I-VT) dropped a bombshell into the political discussion in Iowa Sunday, declaring, "I don't support…a mandatory buyback is essentially confiscation, which I think is unconstitutional."
Sanders, according to Fox News, was responding to a question from the audience during a "Town Hall" gathering in Charles City, Iowa.
"It means," he continued, "that I am going to walk into your house and take something whether you like it or not. I don't think that stands up to constitutional scrutiny."
It was a stunning remark from a Democratic candidate more than two months after now-departed fellow Democrat Robert Francis "Beto" O'Rourke blurted during a Democratic debate in Texas, "Hell, yes, we're going to take your AR-15, your AK-47!"
In the days following, Democrats came under heavy criticism for not challenging O'Rourke right there on the stage. The former Texas congressman subsequently said in interviews that he would push mandatory buy-back of semi-auto rifles, and if owners didn't comply, they would face consequences. He also posited that because American gun owners are law-abiding citizens, they would obey the law and surrender their guns in such a situation.
Insisting he would not be intimidated by the National Rifle Association, Sanders asserted that Republicans have been intimidated by the gun rights organization.
Fox News recalled how last month South Bend, Ind., Mayor Pete Buttigieg had concurred with Sanders about gun buybacks equaling confiscation, and it got him in trouble with New Jersey Sen. Cory Booker and California Sen. Kamala Harris, who support mandatory buybacks.
But grassroots gun rights activists call that "compensated confiscation," because they would receive some remuneration from the government for their firearms. However, confiscation under any name is still confiscation, say Second Amendment advocates. Non-compliance could result in legal troubles, if not outright arrest under O'Rourke's scenario.
There is no doubt that gun control versus gun rights is going to be a pivotal issue in the 2020 campaign. With last week's indication that anti-gun-rights billionaire Michael Bloomberg, whose Everytown for Gun Safety Action Fund made a clear difference in how the Virginia legislative elections turned out Nov. 5, now apparently preparing to enter the Democratic presidential race, the future of the Second Amendment could hang in the balance.
Virginia's Democrat Gov. Ralph Northam is already promising to push his entire gun control agenda when lawmakers convene next year in Richmond. With Democrats in full control come January, gun owners who sat out the election—only about 40 percent of voters actually cast ballots—could become a sorry lot, unable to stop Northam's runaway train.
Meanwhile, there is a grassroots campaign unfolding on the far side of the nation, in Washington State, to repeal gun control Initiative 1639, passed by just under 60 percent of the voters last year. Now, however, it appears some of those same voters, who apparently thought they were supporting a school safety measure, are ready to roll back the clock, along with thousands of angry Evergreen State gun owners. Organizers of the repeal effort—via Initiative 1094—have privately estimated they have gathered in the neighborhood of 80,000 signatures already. They need 300,000 by Dec. 28 in order to turn their petitions in to the Secretary of State's office. Signature gathering began just two weeks ago, and if this apparent momentum continues, they may reach their goal. Petitions are available in more than 250 gun stores and other locations across the state.
In neighboring Oregon, gun owners are facing another gun control measure, Initiative Petition 18. This proposal would require all firearms to be locked up unless they are in use, and mandatory reporting of lost or stolen firearms within 24 hours of the loss or discovered theft.
As for Sanders, his comments may not earn him anymore traction among Iowa gun rights voters, but they do sharpen an issue from which his fellow candidates cannot run, weave or dance around. In the days and weeks ahead, Booker, Harris and other Democrats who may support compensated confiscation are going to be faced with the unpopular task of explaining why to audiences in the Heartland, where guns and Second Amendment rights remain an integral part of the social fabric.
---
About Dave Workman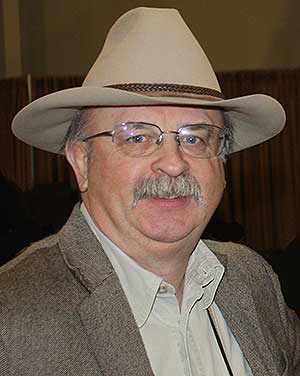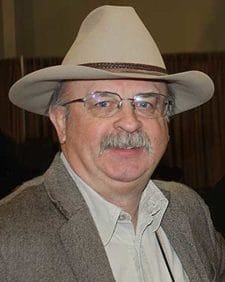 Dave Workman is a senior editor at TheGunMag.com and Liberty Park Press, author of multiple books on the Right to Keep & Bear Arms and formerly an NRA-certified firearms instructor.