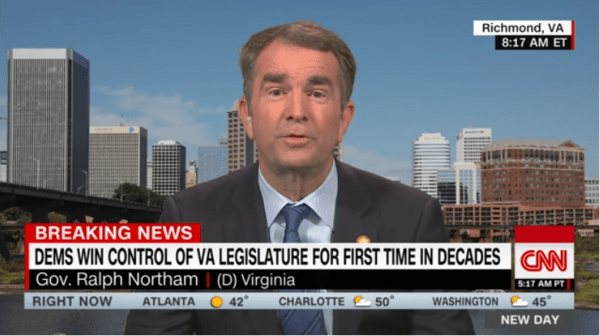 U.S.A. –-(Ammoland.com)- For the first time in more than two decades, Democrats will control both houses of the state legislature and the governor's office, and anti-gun Gov. Ralph Northam wasted no time telling CNN that he was going to press his gun control agenda, which he claims is "common sense" and others call "extreme."
In an interview with CNN early Wednesday, Northam described his agenda to include a so-called "red flag" law, background checks, one-gun-a-month, and a ban on "high volume magazines."
Earlier this year, as reported at the time by WTOP News, his agenda also included a ban on so-called "assault weapons" and the introduction of "child access prevention" legislation, which translates to "safe storage." He also wanted to allow local governments to ban guns from government buildings, a reaction to the mass shooting in Virginia Beach earlier this year that took a dozen lives.
And, he also suggested a requirement to report lost or stolen guns. All may be on the table in 2020.
"I will introduce those again in January and I'm convinced now with a majority in the House and the Senate they will become law and because of that Virginia will be safer," Northam vowed.
His program followed almost precisely what was predicted by Ammoland News on Monday.
According to the Associated Press, "Democrats have pledged to pass new gun restrictions and raise the minimum wage once in power."
Northam, according to WSLS News, will be holding a cabinet meeting, which does not bode well for Commonwealth gun owners. The report also noted that "Democrats will also control the redistricting process after the 2020 census, drawing the new maps for congressional and state legislative districts," causing some on social media to predict the state will be "lost for a generation."
Not surprisingly, CNN labels these moves as "gun reform" rather than gun control. Virginia has been swinging blue for the past few years, and Tuesday's election results show, according to WSLS, "a continuation of the years-long collapse of the GOP in what until recently had been a swing state."
Northern Virginia is home to a growing population involved with government in nearby Washington, D.C. In the past ten years, it has backed Democrat candidates for governor and the presidency.
Not lost on anyone is the fact that the National Rifle Association is headquartered in Fairfax. The organization has been under intense scrutiny for many months, and its leadership has been taking heat from anti-gun officials in New York as well as some of its own members.
Northam has had his own problems this year, also. He survived a blackface yearbook scandal earlier this year.
Gun owners across the country can take a lesson from the Virginia outcome. Where Northam quickly took the initiative Wednesday, the same might be in store nationally in 2020 if Congress and the White House completely change hands, leaving Republicans in the minority and a new president in the Oval Office.
However, a new survey by Politico/Morning Consult shows that 56 percent of voters "believe it is at least somewhat likely President Donald Trump will win a second term in 2020."
But without Congress, especially the Senate, he would essentially be powerless to continue his agenda, which includes balancing the federal courts with conservative, pro-rights judges and perhaps another Supreme Court justice.
According to Newsmax, 85 percent of identified Republicans think Trump will be re-elected next year, while only 35 percent of Democrats "believe it is at least somewhat likely" he will earn a second term. Fifty-on percent of independents believe that's likely also, but a year in politics is an eternity, and 12 months from now, these figures could easily change.
Forty-nine percent support an impeachment inquiry, while 43 percent oppose it, the survey revealed.
---
About Dave Workman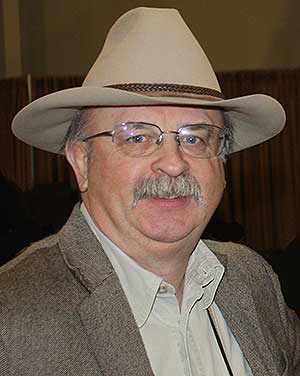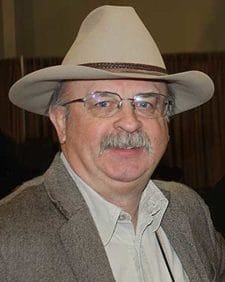 Dave Workman is a senior editor at TheGunMag.com and Liberty Park Press, author of multiple books on the Right to Keep & Bear Arms and formerly an NRA-certified firearms instructor.