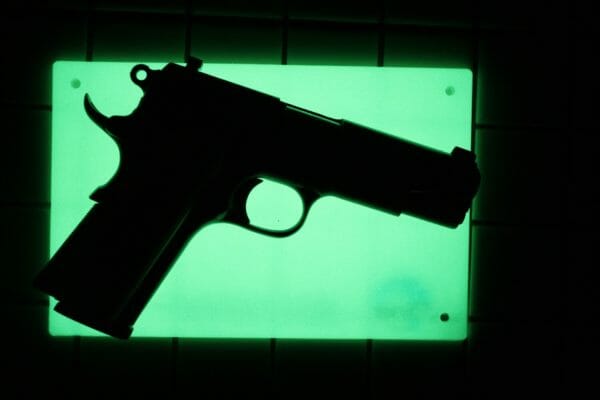 U.S.A. –-(Ammoland.com)- Press reports emerging in the aftermath of the tragic Saugus High School shooting in Santa Clarita, CA provide a strong signal about where the next "big push" by gun prohibitionists will be focused: so-called "ghost guns" like the pistol reportedly used by the teen killer who took his own life with the last shot fired.
The Hill is among news agencies reporting that California investigators determined that the pistol used by the 16-year-old shooter was "an unregistered 'ghost gun'" that had no serial number, according to Los Angeles County Sheriff Alex Villanueva.
"Ghost guns, also known as 'kit guns,' can be purchased online or at gun shows," The Hill noted. "They do not have serial numbers, nor are they registered."
Expect gun control lobbying groups and their allies on Capitol Hill to start a new push for mandatory registration, and a ban on "ghost guns."
The Los Angeles Times is also repeating the terms in its reporting.
"The gun used in last week's shooting at Saugus High School was assembled from parts, a so-called ghost gun without a registration number, Los Angeles County Sheriff Alex Villanueva confirmed Thursday," the newspaper reported.
"Registration number?" That term, of course, refers to the serial number on a modern firearm. But not all guns in private ownership have such numbers because they were not engraved on many guns built during the first half of the 20th Century.
"The teenager who shot five classmates, killing two, at a Southern California high school used an unregistered 'ghost gun,'" the Associated Press also reported.
The .45-caliber Model 1911-type pistol apparently was a "parts gun" built around what is commonly referred to as an "80 percent gun" because the frame, which contains the firing controls, was purchased as an unfinished component. Unfinished frames, or receivers, are more commonly associated with AR15-type semiautomatic rifles.
But the Seattle P-I.com is reporting that anti-gun Washington Attorney General Bob Ferguson, who has sued the Trump administration 51 times over the past 3 ½ years, just obtained a summary judgement in federal court against a Texas company that had published data on the internet about how to construct a 3-D printed gun. The story said this: "A Texas anarchist and gun rights advocate, Cody Wilson, has made it a crusade to publish blueprints." Wilson is no longer associated with the company, Defense Distributed.
Defense Distributed's blueprint for a "downloadable gun" referred to a single-shot pistol dubbed The Liberator, which was the name also given to a single-shot .45-caliber pistol dropped by the Allies to resistance fighters in Europe during WWII.
This newer model has also been called a "ghost gun." The term has become part of the gun control lexicon, and its repeated use by news agencies following the Santa Clarita shooting can be exploited by anti-gunners looking for another campaign issue.
In its Friday report, The Hill stated, "authorities found another unregistered kit gun at (the killer's) home when they searched it following the shooting. His father, now deceased, had six guns registered to him, Villanueva said, adding that they had been lawfully removed from the home and subsequently destroyed at an earlier point." The deceased killer's father, also deceased, had been disarmed by court order in relation to a custody battle about three years ago. The father died in 2017.
The Los Angeles County Sheriff's office could not say who purchased components for the murder weapon, or who assembled it, The Hill noted.
According to the Associated Press account, the teen murderer apparently had some familiarity with the pistol, because it apparently jammed at one point during his shooting spree, and he "quickly cleared it and continued shooting."
Press reports all agree that so far, investigators have been unable to determine a motive for the high school shooting. The teen "had shown no signs of violence and didn't appear to be linked to any ideology or terrorist group," the news agency reported.
The signals are as visible as neon billboards when one reads the news coverage.
In an interview with KABC News, Sheriff Villanueva asserted about "80 percent" guns that, "You get the initial 20 percent, and they're sold as a kit, and you can legally buy it, assemble the weapon yourself and you have a gun that is not registered and no one knows that you have it."
And that could become the gun control campaign message. In its reporting, the Los Angeles Times quoted regional ATF spokeswoman Ginger Colburn, who asserted, "About a third of all firearms seized in Southern California now are unserialized, and that is expected to grow."
The story continued, "Those with lengthy criminal histories usually buy their weapons on the black market, according to law enforcement officials. In one raid last year, authorities recovered 45 ghost guns following a six-month undercover operation in Hollywood. In that case, some of the weapons, which police said were made by a gang, were assault weapons.
"Such weapons often come in kits and can be acquired at gun shows or by mail," the newspaper added. "As one expert described it, the guns are as easy to assemble as Ikea furniture. A pistol consists of a frame, which includes the trigger housing that may need some tabs shaved off and several holes drilled before it can accept the barrel and action and then fire…(The assembled product) is a finished gun with no serial numbers and therefore avoids background checks and waiting periods."
Gun prohibitionists will seize on such language and use it to raise funds and rouse the anti-gun grassroots to demand that "something" be done to prohibit such firearms.
As in the past, since the legal system has nobody to prosecute—at least so far—for the Saugus shooting, it will be California's law-abiding gun owners, and then home gunsmiths nationwide, who would ultimately be targeted by legislation to prohibit gun assembly kits, which could include everything from building a semi-auto to assembling a traditional muzzleloading rifle or pistol, for which kits have been available for many years.
But it will provide yet another demon for the gun control lobby to attack.
---
About Dave Workman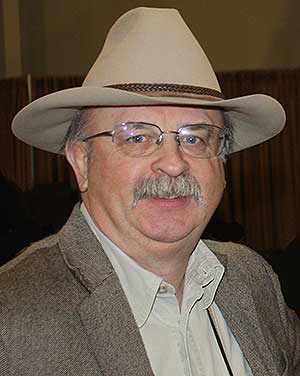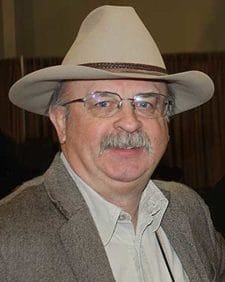 Dave Workman is a senior editor at TheGunMag.com and Liberty Park Press, author of multiple books on the Right to Keep & Bear Arms and formerly an NRA-certified firearms instructor.