MILLCREEK, UT – -(AmmoLand.com)- OSS Suppressors LLC is proud to announce our partnership with Dan Brokos and Lead Faucet Tactical (LFT).
Brokos is a retired Army Special Forces Sergeant Major, and before founding LFT, he served as the NCOIC of Fort Bragg's Range 37 — the Army's Special Forces CQB and Sniper school. Range 37 turns out Green Beret assaulters and snipers, equipping them not only with skills specific to their roles, but also to act as instructors within their own teams. In addition to schooling hundreds of operators every year, Range 37 staff also expend hundreds of thousands of rounds in evaluating weapons systems — they know first-hand what works well and what doesn't.
Mr. Brokos uses OSS suppressors personally and in his LFT training. "I think I've probably shot more suppressed rounds than anyone, and I know well the negative effects baffle suppressors have on rifles and shooter health," he said. "OSS's Flow-Through™ suppressors prevent blowback so my guns shoot quieter, run cleaner and cooler, and I don't get a face full of grit and toxic gas you get with baffle cans."
LFT conducts training for Patrol, SWAT, Federal Agencies, Military and civilians nationwide (see 2020 Schedule). "Recently, I trained a SWAT squad who attended our CQB session with their own department rifles and suppressors," he said. "After a full day of live fire, the SWAT guys saw that their faces were covered with blowback grit or "gas face" while my pretty mug was pristine. I feel the OSS difference every time I pull the trigger."
"I've known Dan a long time and value his unmatched experience, professionalism and skills" said Dennis Cunningham, OSS's Director of Government Business Development & Sales. "We're excited to have him on the OSS team, and proud to support him and Lead Faucet Tactical as they train law enforcement and military teams across the country."
Dan Brokos will be at SHOT Show at OSS Suppressors' Booth #7210 during the day Wednesday 1/22.
---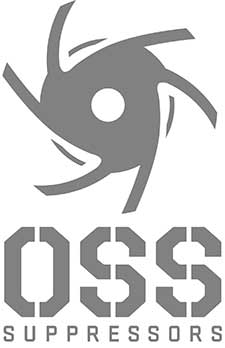 About OSS Suppressors
OSS Suppressors LLC designs manufactures and distributes advanced weapon suppressor systems with patented Flow-Through™ technology to meet the demands of military, SOF, LE, tactical and sport shooters around the world. #FeelTheDifference
For more information, visit OSS at our website, and our Facebook, Twitter, YouTube and Instagram channels.
www.osssuppressors.com
(801) 542.0425 Ext. 262
About Lead Faucet Tactical
Lead Faucet Tactical provides tactical, shooting and CQB instruction by instructors with extensive SOF backgrounds and real-world expertise. LFT provides a range of shooting and instructor CQB courses including 1-day to 14-day custom classes for specific units or teams, as well as shooting and CQB training for Patrol, SWAT, Federal Agencies, Military, and civilians.
Contact:
(910) 931-0414
www.leadfaucettactical.com