Opinion
Official Communication by Marion P. Hammer
Unified Sportsmen of Florida Executive Director
NRA Past President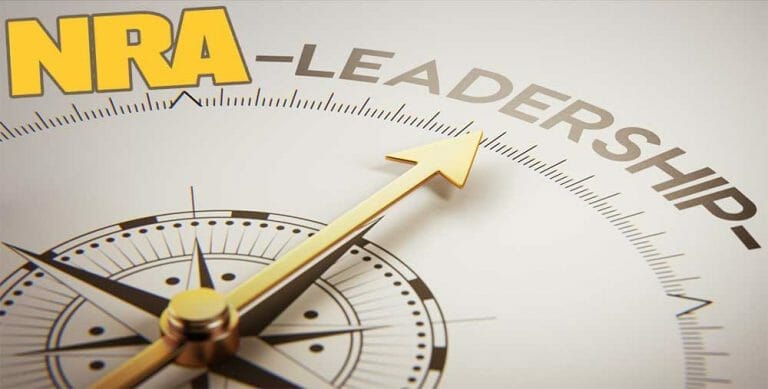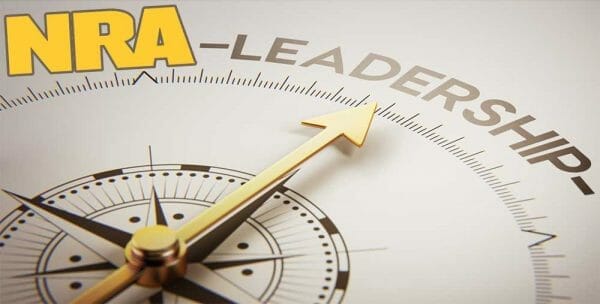 Florida – -(AmmoLand.com)- With amusement, I read the tedious screed in AmmoLand News titled "With No New Leadership Options, an Uncertain Future Lies Ahead for NRA."
First, let's be clear, the NRA is not looking for new leadership. We have an outstanding, super-qualified, self-less, dedicated Second Amendment-to-the-bone Leader. And that is not likely to change until way off in the distant future. So, the author need not worry himself about who will lead the NRA – but you can bet the farm it won't be him or any of his henchmen.
Neither is it likely to be any of the self-important folks who are currently hinting around that they will be NRA's next EVP. Those currently trying to leverage themselves into positions to take over the NRA are embarrassing themselves and are too blind to see that people are laughing at them.
It takes an extraordinary person to run the NRA.
It takes someone who can raise more than $1 million a day to keep our Association running. A person who can go on national TV and go head-to-head with politicians and the biased-media and stand on principle and never give-in. Someone who can take the lead and protect gun rights under countless withering attacks.
It takes someone who will stand firm, in spite of being called every dirty and degrading name in the book – not just by local media, but by the international media – after every dreadful tragedy. It takes a leader who can stand firm on principle and refuse to budge one millimeter when pressured by people like Presidents Clinton and Obama.
Our leader has never been a deserter like the leader of another pro-gun group who buckled and agreed to accept the sweeping Manchin-Toomey gun control bill disguised as the so-called universal background check bill.
Unlike other so-called "pro-gun" groups, the NRA doesn't want a leader who will sell-out freedom and the Second Amendment.
For more than 25 years, the NRA has prospered under a leader who has frustrated generations of politicians and fought every gun ban, ammo ban, waiting period, gun registration, and every cockamamie gun control scheme imagined. We have a leader who has withstood the frequent government-sponsored attacks aimed at bringing the organization down and deliberately considering our members merely collateral damage. Our leader has the mettle to withstand billions of dollars of negative attacks and never waver.
But, perhaps, more importantly, we have a leader who is and has been willing to serve and sacrifice his personal life, his privacy, and his personal safety. In fact, do you know anyone who would be willing to stay at their job after being "swatted" just because he stood unflinchingly for our gun rights?
The suggestion, by the author of that tedious screed, that Wayne LaPierre has worked hard to sideline all successors is about as silly, and as crude as the tired old "pull my finger" joke. I know for a fact that Wayne has spent the last two decades trying to identify and groom the next Executive Vice President. Some showed promise but none could fill the shoes of the true uncompromising leader our members deserve.
That tedious screed was also laced with untruthful claims like saying that Lt. Col. Oliver North resigned from the presidency of NRA. That is totally false. North did NOT resign. He simply was not re-elected by his peers. His successor, Carolyn Meadows was unanimously elected President in his place.
North merely submitted a letter saying he had been informed that he would not be "endorsed for re-election," so he ran away. He got on a plane and left town before the election was held. Resigning would have been the honorable thing to do. But he opted for a vanishing act.
Simply put, North abandoned the NRA after he failed in his extortion attempt to take control of the NRA, a move orchestrated by the firm that employed him. He abandoned NRA members at the Member's Annual Meeting and then abandoned his fellow NRA Officers and NRA Board members and the NRA Board Meeting. That's an indisputable FACT. Check the records.
Let me be clear. I write this not to urge or convince you to sing Wayne LaPierre's praises — although you should. Or, to discourage anyone from applying for his job.
I do it so people will have a full and honest understanding of the burdens the job brings — burdens you will never see in any job description. And because, contrary to what that tedious and deliberately misleading screed suggests, when the timing is right, Wayne, the Officers and the Board of Directors of the National Rifle Association of America would like to see as many qualified candidates as possible because that is what's best for our cause, our members, and the mission of the NRA.
But, I also do it so that some folks who fantasize that they are qualified and think they are in line for the job will have a true appreciation of what Wayne has gone through for the many, many victories that have been achieved and the countless and innumerable gun control schemes that have been defeated.
Many have coveted the job. Even across generations. From father to son. I've personally witnessed that. Some of you who are old enough have personally witnessed it too. The simple unvarnished fact is that none of them has had the spirit, skills and the guts to do the job.
Although there are plenty who see themselves in that role and will staunchly claim that they are qualified and willing to do the job right now. They are not.
Some will even their tout their ability to work with (and even perhaps miraculously "guide" the viewpoints of) former gun control advocates
But, seriously folks, do you trust your gun rights in the hands of a selfie-taking, keyboard warrior who's never had to raise $1 million a month – much less a day? Or has never worked to pass a good bill or kill a bad bill at any level, much less lead an organization through one crisis after another?
As a state lobbyist who has worked hard to initiate America's Right-to-Carry and Castle Doctrine and who has had the privilege and the honor of being President of the NRA, I can tell you that our members will not put up with these keyboard cowboys who have probably never even read the Constitution of the United States and could never sit down in the same room with a United States Congressman much less the President of the United States.
We need proven, strong, steady, and shrewd leadership. Someone who President Trump himself calls and trusts and someone who will give President Trump the unadorned truth. We have that leader. And, we should all pray that our leader for the next generation is just as dedicated to our cause as Wayne LaPierre.
Marion P. Hammer
Marion P. Hammer is a current member of the NRA Board of Director and a former President of the NRA (1995-1998)