Opinion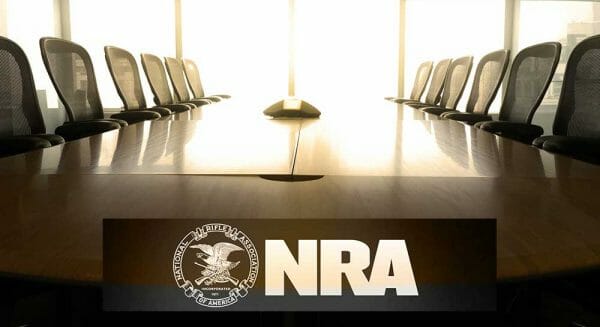 USA – -(AmmoLand.com)- For almost a decade I've been asking people in the firearms and Second Amendment community to seriously consider who might take over as Executive Vice President of the NRA if Wayne LaPierre were to retire or be hit by a bus.
About 6 years ago I got really serious about that question and was raising the issue in my regular columns, then 3 and a half years ago, after the election of Donald Trump, there was talk that Wayne might be offered some sort of position within the Trump administration, and I was very actively asking people for suggestions of possible successors, or at least the qualities a successor would need in order to be successful and keep the NRA strong. Finally, last year all sorts of accusations of financial improprieties and self-dealing among LaPierre and other NRA executives, broke in major media, and a lot of people began asking the same questions I'd been asking for years, but the same answer kept coming back… Crickets.
No one knows who would make a good CEO for the NRA. A few people have someone they like for the job, but there's no one that everyone – or even a strong majority of people – are ready to get behind, and that's the only reason Wayne LaPierre is still sitting in that office. If there were a good candidate that a majority of people could agree on, Wayne would have been gone last April. But Wayne has very deliberately made sure that anyone close to the organization with enough name recognition and clout to be considered a serious contender, is discredited and pushed away from our Association.
A few years ago, questions about a successor to Wayne would generally elicit a few halfhearted suggestions of Chris Cox. That made sense and follows a well-established pattern in the Association, but Chris had some pretty strong detractors among the Board. Still, when the whole mismanagement and self-dealing scandal blew up last year, Wayne seized an opportunity to paint Chris as a traitor and back-stabber and pushed him out of the organization.
Another name that was often mentioned was Oliver North. While LTC. North had his fair share of detractors, he was well-liked and respected on the Board and among the majority of the membership. LaPierre managed to skewer North's chances of even being considered for the EVP position, by painting him as a highly-compensated stooge for the NRA's long-time PR firm, Ackerman McQueen. North had attempted to contact LaPierre, to encourage him to step down, for the good of the Association and his own reputation, and warn him that Ack-Mac, whom LaPierre was in the process of suing, was preparing to release some dirt about him. LaPierre painted that as "extortion" and a "coup attempt," resulting in North's resignation from the presidency of the organization.
The only other person who had ever been seriously mentioned as a possible successor to LaPierre, was Kyle Weaver, who had served several years as the Executive Director of NRA General Operations. Many on the Board thought Weaver would be a better choice than Cox, but three years ago, Wayne fired Weaver out of the blue. When Directors asked why Weaver had been fired, they were told by LaPierre that he couldn't discuss it yet, but that it was complicated… but unquestionably necessary. He assured them that they would be informed about the whole sordid affair soon. But soon never came. Directors still don't know why Weaver was fired, but he collected his full $720k salary for two years after he was gone, then recently took over as Executive Director of the Rocky Mountain Elk Foundation.
By eliminating or casting aspersions on the few people who might be considered as serious contenders for his job, LaPierre has managed to remain in power, in spite of serious allegations of malfeasance and mismanagement.
He is actively supported by only a small minority of the Board, but without a clear, viable alternative, the majority of the Board that is unhappy with him, doesn't see a way forward around LaPierre. None of them even had the guts to nominate anyone to run against him in the last election, and there's a high likelihood that no one else will be nominated this year either. That means that LaPierre would once again win reelection by default, to be reported as "unanimous," even though no vote is even taken.
At this point, unless someone can talk a prominent political luminary like Dick Cheney into coming out of retirement to lead a restructuring of the Association over the next year or so, I see little chance of anyone being able to successfully challenge LaPierre. By the way, if anyone has contact with Mr. Cheney, please let him know that I'd really like to talk with him.
Even though there's little chance of anything coming of it, let's engage in a thought exercise to consider what sort of person is needed to step into the EVP position at NRA.
The first and most important qualification is that they must be unwavering in their support for the Second Amendment, and have a solid grasp on the political and philosophical issues surrounding that fight. We simply can't afford to have another EVP who doesn't understand and isn't fully committed to liberty and the right to arms. They must also be someone of the highest integrity, that can be trusted to always act in the best interest of the membership, and be extremely conscientious about spending the members' money.
Beyond that, there are three basic models the EVP of NRA can follow:
They could be a professional manager who focuses exclusively on running the business of the Association efficiently, and who avoids the limelight and public debate, leaving that to the PR staff.
They could be the chief spokesperson, lobbyist, and cheerleader for the organization, serving primarily in a PR role, while leaving most of the day-to-day operational issues of the business to professional managers hired for that purpose.
They could try to be both the dedicated manager and the chief spokesperson, as LaPierre has tried to do.
Realistically, the EVP of the NRA is going to be a blend of some sort. It's unrealistic to expect them to fill all of the possible roles and it would be foolish for them to try. A good leader hires good people who do the job well, making the leader look good.
As mentioned, LaPierre, who came up through the ranks as a lobbyist, and had no serious business background, has tried to fill all of the roles, but still blames subordinates for any failures or shortcomings. That's not how a good leader operates, but then, few people have ever suggested that Wayne LaPierre is a good leader.
The question now is whether anyone with the necessary qualifications, will step up to run against LaPierre, and whether anyone on the Board will have the cajones to make a nomination.
We'll probably learn the answer to that when the Members' Meeting, that was supposed to happen on April 18, is finally rescheduled. I expect that to be announced soon, and to be scheduled to run in conjunction with the already scheduled September Board meeting. I also expect the NRA establishment to downplay the Members' Meeting and try to keep it as small and narrowly-focused as possible. Since it only requires 100 Voting Members to be present to constitute a quorum, they could easily meet that requirement with just the Board of Directors and their spouses.
Regardless of when or where the meeting is scheduled, I intend to be there and hope you will too. The next chapter in the history of the NRA could begin right there, so don't miss it.
---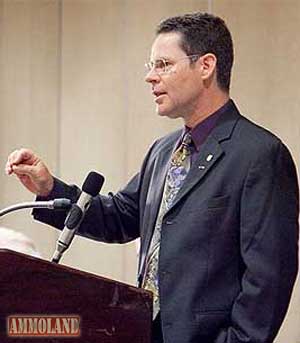 About Jeff Knox:
Jeff Knox is a second-generation political activist and director of The Firearms Coalition. His father Neal Knox led many of the early gun rights battles for your right to keep and bear arms. Read Neal Knox – The Gun Rights War.
The Firearms Coalition is a loose-knit coalition of individual Second Amendment activists, clubs and civil rights organizations. Founded by Neal Knox in 1984, the organization provides support to grassroots activists in the form of education, analysis of current issues, and with a historical perspective of the gun rights movement. The Firearms Coalition has offices in Buckeye, Arizona and Manassas, VA. Visit: www.FirearmsCoalition.org.