ATK Continues to Execute a Multi-Year Modernization Program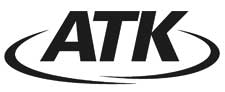 MINNEAPOLIS, Minn –-(Ammoland.com)-Alliant Techsystems (NYSE: ATK), the largest supplier of small-caliber ammunition to the United States military, has received an additional $52.2 million in funding to modernize and enhance manufacturing capability for the production of ammunition. The contract was issued by the U.S. Army Sustainment Command, Rock Island, Ill.
Working in partnership with the Army, ATK has modernized equipment, production lines and facilities dating to the 1940s and 1970s and increased the plant's production from 400 million rounds in 2000 to 1.4 billion in 2007. This ongoing modernization effort will ensure that Lake City remains a dependable source of more affordable, reliable, high quality ammunition for decades to come.
The Lake City Army Ammunition Plant is located in Independence, Missouri. It was originally constructed in 1941 by the U.S. Government as one of several government-owned ammunition plants. The plant is the nation's primary production source for small-caliber rifle ammunition. At this plant, ATK produces a mix of 5.56mm, 7.62mm, .50-caliber and 20mm cartridges. Currently, 1.4 billion cartridges are produced per year with the capability to provide up to 1.6 billion rounds should that capacity be needed.
ATK is an advanced weapon and space systems company with annual revenues in excess of $4.1 billion that employs approximately 17,000 people in 21 states.  News and information can be found on the Internet at http://www.atk.com.