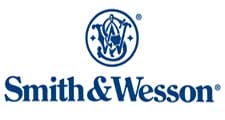 SPRINGFIELD, Mass.--(Ammoland.com)- Smith & Wesson Corp., announced today that three members of Team Smith & Wesson played key roles in helping the United States Team capture three world titles at the International Practical Shooting Confederation (IPSC) World Shoot XV held in Bali, Indonesia, October 27 – November 1, 2008.
In the team competition U.S. shooters and Team Smith & Wesson members David Olhasso, B.J. Norris and Kay Miculek contributed to wins in the Production, Open and Ladies Open Divisions. The 2008 World Shoot featured 900 participants from 55 countries across the globe. During the match, the U.S. Team dominated earning 10 overall titles, with the Italian National Team finishing second with four overall title wins.
Competing in the Production Division, Pennsylvania native David Olhasso helped the U.S. Team achieve a world title over the second place Czech Republic team. With his individual scores, Olhasso finished 14th overall against the 281 other competitors in the division, contributing to a 231-point team victory. Throughout the six days of heated competition, Olhasso used a Smith & Wesson M&P9L pistol in each of the 36 stages, marking the pistols debut in IPSC world competition.
"The World Shoot is really a six-day long match of survival that is held only once every three years," said Olhasso. "With such a long format compared to the matches we typically compete in, you know going into the event that you're going to have a challenging day. The trick is being able to overcome that by minimizing how much it affects you mentally."
In addition to the duration of the six-day match, U.S. shooters also had to cope with travel, high humidity, unfamiliar surroundings, different cuisine and lack of family or local support. Olhasso, who was competing in his second World Shoot, noted that despite the challenging conditions, his equipment performed well throughout the match, giving him extra confidence.
"The first day of the competition was certainly not my best performance, but having used a variety of pistols from the M&P Series throughout the season, I was confident in the capabilities of the M&P9L, knowing that it would run both accurately and reliably," said Olhasso. "By the end of the competition, the M&P9L had met all of my expectations, performing flawlessly in its first IPSC world level match."
Also competing for the U.S. Team were Team Smith & Wesson members B.J. Norris and Kay Miculek. The 19-year-old Norris helped the U.S. Team capture a first place victory in the Open Division while also leading the U.S. Junior Open Team to a 646-point victory over the second place squad from the Philippines. Norris was also named the Open Junior Shoot Off winner. Competing on the U.S. Ladies Open Team, Miculek contributed greatly to the 300 point win over the second place Austrians while also capturing the Open Lady Shoot Off title.
"On behalf of Smith & Wesson, we would like to congratulate the members of the U.S. Team and our own Team Smith & Wesson Shooters who served as representatives during this year's World Shoot," said Tom Kelly, Vice President of Marketing for Smith & Wesson. "David, B.J. and Kay do an outstanding job as ambassadors to the shooting community and their skills have led them to the podium time and time again. We are extremely proud of their accomplishments as the recently crowned world champions."
About Smith & Wesson
Smith & Wesson Holding Corporation, a global leader in safety, security, protection and sport, is parent company to Smith & Wesson Corp., one of the world's largest manufacturers of quality firearms and firearm safety/security products and parent company to Thompson/Center Arms, Inc., a premier designer and manufacturer of premium hunting rifles, black powder rifles, interchangeable firearms systems and accessories under the Thompson/Center brand. Smith & Wesson licenses shooter protection, knives, apparel, and other accessory lines. Smith & Wesson is based in Springfield, Massachusetts with manufacturing facilities in Springfield, Houlton, Maine, and Rochester, New Hampshire. The Smith & Wesson Academy is America's longest running firearms training facility for law enforcement, military and security professionals. For more information on Smith & Wesson, call (800) 331-0852 or log on to www.smith-wesson.com. For more information on Thompson/Center Arms, log on to www.tcarms.com.