ISRA is Proud to Sponsor Illinois Gun Owners Lobby Day for 2009
IGOLD Update
Wednesday, March 11, 2009
Prairie Capitol Convention Center
corner of 8th St & Adams
Springfield, IL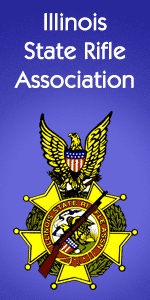 Illinois – -(AmmoLand.com)-  The ISRA is once again leading the charge against the infringement of lawful citizens to keep and bear arms. March 11, 2009 will be the day Illinois will witness the largest gathering of gun owners the state has ever seen!11 am – Doors open
12:00 pm – Legislative Briefing: Prairie Capitol Convention Center
1:15 pm (approx.) – March to the Capitol to lobby Senators and Representatives
4:00 pm – 6:00 pm – Reception: Prairie Capitol Convention Center.
The ISRA is once again leading the charge against the infringement of lawful citizens to keep and bear arms. March 11, 2009 will be the day Illinois will witness the largest gathering of gun owners the state has ever seen!
Illinois Gun Owner Lobby Day, known statewide as IGOLD, has seen huge success since its inception. At IGOLD 2008, over 2500 sportsmen, hunters, shooting competitors, and most importantly of all, supporters of the Second Amendment right to keep and bear arms joined together in an overwhelming show of unity and marched down Capitol Avenue to the State Capitol in Springfield to individually lobby their legislators, urging them to protect Illinois citizens' right to keep and bears arms.
Alan Gottlieb, founder and vice-president of the Second Amendment Foundation will be the featured speaker. ISRA leadership will give an educational legislative briefing before sending the freshly inspired attendees on a march to the State Capitol through the streets of Springfield. A reception for attendees and legislators will be held back at the Prairie Capitol Convention Center that afternoon from 4-6p.m.
All Illinois gun owners are invited to join in IGOLD. Get there anyway that you can!
A fleet of charter buses will be arriving from all corners of the state – to reserve a seat on the bus and avoid all the hassles of driving and finding a parking place just select from one of the buses listed here: IGOLD Buses. New for 2009: Additional buses in Chicago's west burbs (Lyons) and near the south side (Evergreen Park) are going fast, reserve your place now! On-line reservations are available.
More Resources:
Go to the IGOLD home page for info on taking the train, getting an IGOLD T-shirt or hat, IGOLD sponsorships, and more. Click here for a printable IGOLD flyer.
Volunteers Needed:
Like to help others? Familiar with the State Capitol Complex? Volunteers for the IGOLD ground crew are needed. They are the friendly, smiling volunteers who assist at the Prarie Capitol Convention Center, during the march to the Capitol, and inside the Capitol Building. If you would like to volunteer, please go the IGOLD Volunteer page for more info.
Please join us for Illinois Gun Owners Lobby Day, you won't regret it!

About:
IGOLD is sponsored by the Illinois State Rifle Association, dedicated to education, safety training and support of Illinois firearm owners. IllinoisCarry.com, Champaign County Rifle Association and Sangamon County Rifle Association are all participating to help make IGOLD a great success representing all gun owners across the state!