Winner Of The Savage Top Gun Sales Award
Savage Arms, Tim Bailey & Assoc. And Evernham, Anderson & Assoc. Announce The Winner Of The Savage "Top Gun" Sales Award.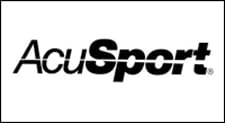 BELLEFONTAINE, OHIO – AcuSport Corporation, one of the leading distributors of outdoor and shooting sports products in the nation, was honored to have Sales Professional Annette Raker receive the first annual Savage "Top Gun" award. Raker was awarded the "Top Gun" award for her dedication to Savage and her customer base.
This is the introductory year for the "Top Gun" award. It was developed by Savage and their rep groups as a way to strengthen their commitment to the independent retailer. AcuSport is happy to be a Master Savage Distributor, one that is able to present all Savage models to retailers. "Savage provides customers with a diverse line of quality products and Annette does a fantastic job selling Savage products for our organization, AcuSport Merchandising Director Chris Cole explained."
Annette's selection for the award was based on her independent retail Savage sales for the 2008 calendar year and overall support of the line. With the award Annette received a 50th Anniversary Savage rifle. She is the first distributor sales representative in the nation to receive the "Top Gun" award.
About:
Based in Bellefontaine, Ohio, AcuSport Corporation is a nationwide distributor of shooting and hunting products with regional sales offices in Pennsylvania, Georgia, Minnesota, Texas, Montana and California.