OTIS Technology Brass Scraper Tool Set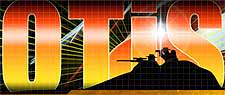 Mansaquan, NJ – -(AmmoLand.com)- The Brass Scraper Tool Set contains the tools to clean some of the most critical parts of your firearm that would have been nearly impossible to clean before.
Included in this set are a scraper, a locking lug scraper, a straight pick, a pin punch, a nylon end brush, a compact receiver brush, and two rod handles.
These tools will not scratch the firearm, and with them you can now thoroughly clean areas such as the locking lugs, slides, bolt face, rails, and any other hard to reach places.
With the pin punch, you can easily push the pins out of any firearm held together with a pin system.
These components can be ordered as separate add-ons to all kits, and will fit in existing soft packs!
About:
Otis Technology Online Catalog. The World's Finest Gun Care Systems and firearms maintenance supplies. A complete line of gun cleaning supplies for any type of firearm. Gun cleaning supplies, Rifle cleaning kits, pistol cleaning kits, shotgun cleaning kits, gun cleaning brushes, gun cleaning patches, gun cleaning solvent an so much more.  Visit www.otisgun.com