USDOJ Announces Change in 4473 Paper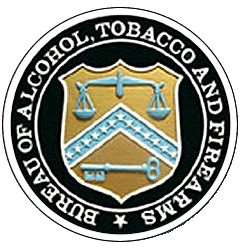 ATF Form 4473 – -(AmmoLand.com)- Will be distributed on white booklet-form paper and ATF Form 4473 Part I – Firearms Transaction Record Part I – Over-the-Counter (5300.9) (2008 Spanish Version)
3/2/09
This notice serves as a follow up to the January 6, 2009, Notice to All Federal Firearms Licensees (FFLs) regarding ATF Form 4473 availability. The January 6th notice provided authorization to FFLs to copy the ATF Forms 4473 for a limited time due delays in printing and shipping.
Now, due to the limited supply of booklet-form canary yellow paper, the ATF Form 4473 will be distributed on white booklet-form paper. FFLs may continue to photocopy the Form 4473 in its entirety (including instructions) until they receive any backorders from the Distribution Center.
Additionally, due to the limited availability of the newly revised ATF Form 4473 Part I – Firearms Transaction Record Part I-Over-the-Counter (5300.9) (2008 Spanish Version), FFLs may photocopy this form as necessary.
The licensee must ensure that any photocopies are of good quality and obtain all of the required information on the printed forms. All completed forms must be maintained in accordance with the provisions of 27 CFR Part 478.129. All 6 pages of the form, including the instructions, must be stapled and maintained together. Licensees may contact their local field division's industry operations offices for further information.