Army Team Member Travis Tomasie Takes Another Shooting Title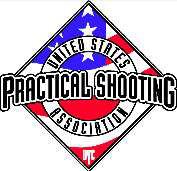 Wichita Falls, Texas – -(ShootingWire.com)- Travis Tomasie (GM) is on a roll. The army marksmanship unit shooter has captured the Limited title at the USPSA / STI Double Tap Championship held over the weekend of March 27-29, 2009.
Facing off against a field of top shooters, Tomasie won five of the 13 stages and led the match after the second stage. Defending champion "Manny" Bragg (GM) representing ProTech Co. finished second winning four stages and shooting the match on Thursday with the Range Officer staff, finishing the match in only 3.5 hours. Henning Walgren (GM ) took third winning only 2 stages. Paul Clark Jr. and Blake Miquez rounded out the top five finishing fourth and fifth respectively. Tomasie takes the win shooting against 9 Grand Masters and 11 Master class shooters in the Limited division.
"Travis is certainly one of the top in his division. With his earlier wins in the Nationals as well as the World Shoot last year. I think it's safe to say Travis is on a roll," said Robert Porter, the Match Director for the Double Tap Championship.
The USPSA / STI Double Tap Championship were held at the Double Tap Ranch range in Wichita Falls, Texas. A total of 349 top shooters competed in USPSA's Open, Limited, Limited-10, Production, and Single Stack divisions, making The Double Tap Champ. the 2nd largest USPSA match in the USA besides the national match. The Double Tap Championship theme was "Indiana Bones and the Double Tap of Doom" and all the unique courses of fire (or stages as it is called on range) were designed around this theme. Notable stage designs were the " Temple of Boom", the on range dark house, where competitors shot in very low light conditions at target that were painted solid fluorescent colors and illuminated by UV black lights only.
One other stage to note was Stage 13, "Short Rounds Revenge", a 1/3 semi circle stage, the stage used a rope tethered to a pole outside the shooting area to control shooter movement by attaching the rope to the competitors belt at the waist. In addition, you had to keep tension on the rope while shooting the targets- if the competitor let the rope slack, the rope would knock tennis balls off of the PVC posts (also outside the shooting area), awarding you with a procedural penalty per ball dropped. This was a FAST stage, resulting in an 18 hit factor (points per second) stage winning score!
About USPSA:
The United States Practical Shooting Association is a non-pro fit membership association affiliated with the International Practical Shooting Confederation (I.P.S.C.), which is comprised of approximately 67 nations. USPSA's now 16,500+ members and 350 affiliated clubs make it the largest and fastest growing Practical Shooting sport. For more information visit www.uspsa.org.