Bob Foth Hired as Paralympic Shooting Coach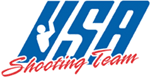 COLORADO SPRINGS, COLORADO – USA Shooting is pleased to announce the hiring of Olympic silver medalist Bob Foth as its new Paralympic Shooting Coach and Program Manager. Foth previously held the position of Youth Programs and Coach Development Manager for USAS and will retain some of those duties in his new position.
A three-time Olympian in rifle, Foth brings a tremendous amount of experience to his new position. He began shooting competitively in 1972 and won numerous national and international medals during his shooting career. He was part of several world champion teams and set six world records. He joined the USA Shooting staff as Youth Programs and Coach Development Manager in 2006 and will assume his new role as Paralympic Coach/Manager on April 6.
"I am very excited to be able to work with such a great group of shooters and to spend more time working directly with athletes on the shooting range," said Foth. "I think this will be a great opportunity to take over the program U.S. Paralympics has started and I hope to take it to the next level for our Paralympic athletes."
Foth's primary duties as Paralympic Coach and Program Manager will include preparing elite disabled shooters to complete in national and international competitions. He will also work with the National Rifle Association, U.S. Army Marksmanship Unit and other organizations with programs for disabled shooters to build a pipeline for athletes who wish to pursue the Paralympic dream. Foth will design a comprehensive program that includes recruiting, competitions, administration, and a Resident Athlete program.
Bill Roy, USA Shooting's Director of Operations, predicted a highly successful program under Foth. "Bob has the perfect mix of credentials, experience, temperament and vision for this endeavor," said Roy. "As in his own shooting career, Bob will place our Paralympic athletes on a track to excellence in competition and in life."
USAS took over the Paralympic Shooting program from the U.S. Paralympics division on January 1, 2009.
About USA Shooting
USA Shooting, a 501c3 non-profit corporation, was chartered by the United States Olympic Committee as the National Governing Body for the sport of shooting in April 1995. The organization implements and manages development programs and sanctions events at the local, state, regional, and national levels.
Headquartered in Colorado Springs, Colorado, at the U.S. Olympic Training Center, USA Shooting has a full-time staff dedicated to furthering the sport and supporting athletes and members of the organization. The organization has a USA Shooting News magazine publication, as well as public and member specific web sites.
Partially funded by the U.S. Olympic Committee, USA Shooting relies on donations from supporters of the Olympic Movement, membership dues, event fees and the corporate partners who take a strong interest in the development of the U.S. Shooting Team. Click here to learn more about how you can support the U.S. Shooting Teamorganizations that are investing in Team USA's golden future. and the