NRA Sanctioned 3-Gun Match Moves to Kentucky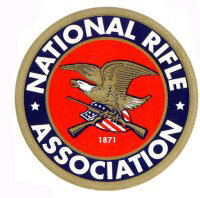 FAIRFAX, VA -(Ammoland) The Sabre Defence Blue Ridge Mountain 3-Gun Championship, NRA's second officially-sanctioned three-gun competition, will be held April 24-26, 2009 in Park City, Kentucky at the Rockcastle Shooting Center.
Approximately 170 shooters will compete in four different classes: Open, Tactical Scope, Tactical Iron, and Heavy Metal. During the competition, shooters will move through ten stages of fire set in the foothills of Appalachia. This 3-gun competition was previously held in Virginia, but has moved to the newly-constructed Rockcastle Shooting Center at Park Mammoth Resort in Southern Kentucky. The setting of Rockcastle Shooting Center made the facility an optimal choice for Match Director Andrew Horner.
"Shooting in natural terrain, outside the confinement of a 'square range,' has always been more enjoyable for me when I participate in shooting competitions. Therefore, when I began looking for locations to hold the Blue Ridge Mountain 3-Gun Championship, having the competition over natural terrain was the main criterion, and one that can be hard to fill," said Horner. "Fortunately, Rockcastle Shooting Center is able to meet such needs."
The natural terrain of the courses of fire is one aspect that sets the Sabre Defence Blue Ridge Mountain 3-Gun Championship apart from other matches. The nontraditional setting of the competition challenges shooters physically and tests their marksmanship skills.
"The environment presents both physical and practical challenges to shooters as they encounter rocks, hills, trees, streams, and anything else the stage designer has in mind. Stages are usually developed around the terrain, making its features the centerpiece of the course of fire," offered Horner. "Plus, being out in fields and woods of Kentucky is just plain fun and beautiful."
In addition to Sabre Defence, the Blue Ridge Mountain 3-Gun Championship has a long list of sponsors including LaRue Tactical, Mike Gibson Manufacturing, WileyX Eyewear, Barrett Firearms, DPMS Panther Arms, JP Enterprises, and a host of other industry supporters.
For more information on the Sabre Defence Blue Ridge Mountain 3-Gun Championship or future 3-gun competitions, please contact Janet Raab with NRA's Competitive Shooting Division by calling (703) 267-1479 or via email. Visit www.nrahq.org compete for more information about NRA's Competitive Shooting Division or sponsorship of 3-gun matches.
NATIONAL RIFLE ASSOCIATION OF AMERICA
Incorporated 1871
11250 Waples Mill Road, Fairfax, VA 22030
For Immediate Release For More Information:
April 14, 2009 Kerrin Brinkman (703) 267-1595