SVI's Lisa Munson Takes Women's Single Stack National Title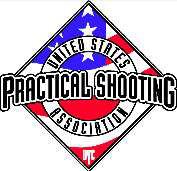 SEDRO-WOOLLEY­, Wash. — -(AmmoLand.com)- Team SVI's Lisa Munson of Marysville, Wash., captured the Women's title at the 2009 U.S. Practical Shooting Association (USPSA) Single Stack National Championship this Saturday at the PASA Park range in Barry, Illinois.
Munson took an early lead holding it for the first four stages then fell to second on stage five and third on stages six and seven behind Team Smith & Wesson shooter Kay Miculek of Princeton, La., and Springfield Armory's Kippi Leatham of Mesa, Ariz., who moved ahead of Munson into second place.
Munson jumped back into second on the eighth stage stalking Miculek over the next seven. Then on stage 16, Munson made her move and reclaimed the lead and the win. Meanwhile Leatham, who had fallen to third, jumped ahead of Miculek on stage 18 to finish the match in second.
After 20 stages, Munson took top honors with a score of 848.7154 with Leatham just over six points back with 842.0246 and Miculek in third with 828.4078.
Rounding out the top five were Julie Golob, a Team Smith & Wesson shooter from Glasgow, Mont., and T.D. Roe in fourth and fifth shooting 806.1890 and 745.7621 respectively.
The Single Stack Nationals was established in 1994 as the Single Stack Classic by pistolsmith Richard Heinie, and then USPSA Illinois Section Coordinator, Russell Cluver. The match was designed specifically for the 1911 model pistol and no other pistol design is permitted in the competition. In 2006 USPSA designated the popular match as a national championship and it has remained the preeminent showcase for the venerable 1911 ever since.
About USPSA:
The United States Practical Shooting Association is a non-profit membership association and the governing body for the sport of Practical Shooting in America. USPSA has over 17,000 members and more than 350 affiliated clubs which host weekly matches throughout the country providing recreational shooters with the opportunity to test and refine their shooting skills in a safe, competitive environment. USPSA is also the US Region of the International Practical Shooting Confederation (IPSC), which is comprised of approximately 67 nations. For more information, visit www.uspsa.org.