Customs Departments Pocket Knife Ban – Update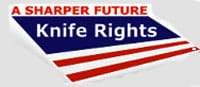 Washington, DC – -(AmmoLand.com)- Just a quick update this Monday morning on the latest news regarding Customs' Pocket Knife Grab.
National Rifle Association Institute for Legislative Action (NRA-ILA) submitted Comments opposing CBP proposal on behalf of the NRA's nearly 4 million members "most of whom carry at least one pocket knife on a regular basis," and requesting "the ruling reversal be abandoned."
Read their letter here: http://bit.ly/tyUA4
Congressional Sportsmen's Caucus has urged U.S. Department of Homeland Security Secretary Janet Napolitano to withdraw CBP Proposal.
Read their media release here: http://bit.ly/rhqh1
We expect more news from groups opposing this Customs proposal later today. Start following us on Twitter to get news as soon as we have it: http://twitter.com/KnifeRights
What Next?
There does seem to be some confusion on, based on emails we have received and posts on various online forums, as to what happens next. So, just to clear up any questions, this proposal does NOT now take effect.
The comment period has ended. CBP now has 30 days to do something and there are a number of possibilities. 1) They can issue a final rule which may or may not be exactly the same as the proposal (they can make revisions based on comments received), 2) They can open the proposal for comment again with or without changes, or 3) They can kill the proposal entirely. Clearly, we would prefer the latter, but nobody is betting on that.
If they issue a final rule, then it becomes effective 90 days later. If that happens, you can expect that there will be legal challenges that could potentially delay enforcement, as well as legislative solutions being pursued. This is only the end of the first round. Lot's more to happen.
In the meantime, we are working with Congress on legislative solutions NOW and I hope to have some announcements in this regard this week. Of course, those can take time to have effect and may or may not actually end up being passed. I can assure you that all those emails and letters to Congress are having an effect, as is the support of NRA and other major constituent groups who have brought this issue to their attention. You can expect to be asked to write again, once these legislative initiatives begin in earnest.
Join or Donate to Knife Rights
Your membership dues help support our efforts to protect your rights. Invest a modest sum in A Sharper Future™. Join at the Benefactor level to help us even more.
JOIN NOW! http://tinyurl.com/qnu988
PLEASE DONATE TO SUPPORT THIS FIGHT FOR YOUR KNIFE RIGHTS!
We need your help: http://bit.ly/Scvp9
Doug Ritter
Chairman and Executive Director
Knife Rights, Inc.
a 501(c)(4) Member Organization
[email protected]
Twitter: http://twitter.com/KnifeRights
Have you signed up? Go to: www.KnifeRights.org
Protecting your right to own and carry knives and pocket tools.
About:
The first step to building an effective advocacy group is building the membership. Power comes from numbers. Knife Rights offers a range of Charter Memberships and there's one that will suit you perfectly. Invest a modest sum in A Sharper Future. JOIN NOW!
Encourage your friends to join Knife Rights and you can win a custom knife in our Member-Get-A-Member progam, as well as free annual memberships.