Gun Of The Month, AR-15s' and Family Time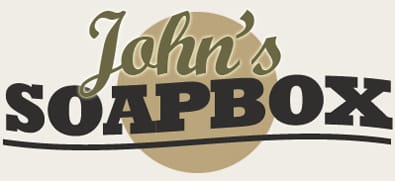 Berryville, AR – This month we added a new feature to what we talk about, the Gun of the month.  This month's feature is the Tactical Elite.  The gun of the month will be an ongoing feature that we will do from time to time to let you know what is going on here at Wilson HQ.  We will try to highlight a product that we will have available at the time of release, although supply will be extremely limited.  Please contact your local dealer or call one of our sales staff to help you with your purchase.  Please remember that they will be available on a first come first served basis so you better hurry any time you see a "Gun of the Month" release.
The Tactical Elite is a great gun for the most demanding customer that wants the perfect combination of fighting gun in an all class package.  The Tactical Elite was born out of years of looking for the perfect combination for daily use as the first line of defense.  It comes with just the features needed to make it a standalone defensive pistol.  Take a hand fitted slide, frame, and add the heavy flanged cone match barrel and you have the basis for one of the best pistols for daily use.  The upfront weight provided by the flanged cone barrel makes for the fastest follow-up shots.   This pistol includes a fully checkered front strap which makes for the best fighting grip.  The tactical ambi-safety allows for conditions that may require weak hand shooting that can happen in real world confrontations.  The Wilson Combat speed-chute offers the advantage of speedy reloads.  This pistol arrives equipped with Combat Pyramid Tritium night sights, zeroed and ready to go to work.  The Tactical Elite is finished completely in black Armor-Tuff to not only look great, but to provide all the protection that your new custom pistol deserves.  If a good looking pistol that allows for faster on target follow-up shots with all the right features with nothing wasted is what you are looking for, this should be your next pistol.  The Tactical Elite as listed is legal for sale in California.
After the frenzy that is AR15 starts to die down, all of you that settled for one that was on the shelf at your local gun shop are now wanting to make it your own.  The single greatest trait that we all as gun people share is we like to customize our guns.  This year alone Wilson Combat has added a host of AR15 focused accessories to help you in that regard.  If you go to our web site ( AR Parts & Acc. ) and see the entire list of well thought-out additions you may be amazed.  From scope mounts, muzzle brakes, and including the new drop in trigger, the list keeps getting larger. After shopping at Wilson Combat you can convert your plain-jane AR15 into a world class Tactical Rifle.  We have been busy making sure that we were adding only products that we would use on our rifles and that stand up to the test of wearing the Wilson Combat name.
One of the newest to our AR15 product line is the Quick Detach Suppressor.  If you read the shooting wire you noticed this morning's article about suppressors and how much fun they are.  The suppressor is a great tool for the beginning shooter; consider the effect that just the noise has on a first time shooter.   How much trouble would the noise reduction avoid with our neighbors?  In some of the places I have traveled abroad, it is considered being a good neighbor to use suppression while shooting.  Let us not forget the cool factor, you can amaze and amuse your shooting buddies with your new ultra quiet blaster.  The TR-QDSTI was designed from the start to be the simplest to install and use on the market today.  Push down the locking ring, slip it over the provided muzzle break / flash hider, when fully seated release the locking ring, and turn until you hear the "click".  That is all there is to it.  The Quick Detach Suppressor TI is one of the coolest additions that you can make to your AR15 arsenal and while not available in all states, it is easier than you think to get one in most places.  The misconceptions that accompany NFA regulations are amazing.  In my time in this business I have seen the entire spread of beliefs.  Most just believe that machine guns and suppressors are illegal, not true.  In most states you can own an NFA controlled product with just a simple form and of course you must pay the tax.  The only thing required that is not part of the concealed carry permit is the signature of local law enforcement.  In most states that is included in the concealed carry permit as well.  All that is asked of local law enforcement is that you are not known to them to be a criminal or less than law abiding.  Like everything I have seen in my life, a little knowledge is a powerful thing.  If you know all the facts, the rest is just paperwork, check with your local law enforcement or your local dealer.  The ATF has some good info available on the web and in my experience they will be helpful regarding gun laws.
This summer I have had little time to shoot.  The family and I are preparing to move into a new house and with two kids and all that goes with raising them; it is tough to find enough time to shoot.  In short order I hope that my son Eoin will be ready to start shooting with dad.  We have started the road to where he will be able to take part in my favorite past time.  Eoin has been to matches with me, he was still in the stroller when he attended his first national shooting event.  For the first years of his life that was his summer vacation, so he has been on the range.  I have been taking care to gradually get him into it.  This is an experience all of its own, being a father.  Trying to carefully bring him into my favorite hobbies is tough enough without having to worry about having to explain to the teacher why he talks in adult shooting terms.  The first time I heard him say "stand by" to one of his friends, I smiled.  Most of his teachers have visited with me at least once about him and how he conducts himself.  I say all of this to make a point that shooting used to be America's past time but appears to be no longer.  How do we get back there from here?  I guess I will perfect my youth shooting program with my son, so my daughter will have the benefits?
This just in!!!
Just in time for this to mail we finished up another new project ready for you to take to the range.  Our brand new addition to the AR accessory list is the complete upper in .22LR.  This upper has all the Wilson Combat features that you demand on your rifle: Quad-Rail, Flip-Up Front Sight, Accu-Tac Flash Hider all in the Flat-top M-4 package ready to go on your AR lower.  Add the Flip-Up Rear Sight and your favorite optic.  Now you have the most cost effective way to keep your skills sharp and you get hours of fun shooting with cheap ammo.
Till next time,
Stay safe, shoot straight, and always watch Six!
John L. May
Sales Director
Wilson Combat
www.wilsoncombat.com