IN THE SPOTLIGHT U.S. Senators John Thune (R-SD) & David Viter (R-LA)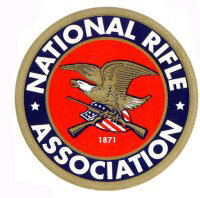 Washington, DC – -(AmmoLand.com)- NRA-ILA would like to recognize the recent pro-Second Amendment, pro-self-defense actions of U.S. Senators John Thune (R-S.D.) and David Vitter (R-La), for their work in sponsoring and championing an amendment to the National Defense Authorization Act (S. 1390), that would have provided for interstate recognition of Right-to-Carry permits. This critically important NRA-backed legislation would have allowed an individual who has met the requirements for a carry permit, or who is otherwise allowed by his home state's law to carry a firearm, to carry a firearm for protection in any other state that issues such permits, subject to the laws of the state in which the firearm is carried.
On July 22, by a margin of 58-39, a bipartisan majority of the U.S. Senate voted in favor of the amendment, falling two votes short because Senators had agreed to a 60 vote requirement to avoid a threatened filibuster. "Today's strong majority vote in the U.S. Senate was an important step forward in the National Rifle Association's decades long effort to make Right-to-Carry and national reciprocity the law of the land," said NRA Executive Vice President Wayne LaPierre.
Expanding Right-to-Carry enhances public safety, as criminals are deterred from attempting crimes when they know or suspect that their prospective victims are armed. A Department of Justice study found that 40 percent of felons had not committed crimes because they feared the prospective victims were armed. The Thune-Vitter amendment recognized that competent, responsible, law-abiding Americans still deserve our trust and confidence when they cross state lines.
Passing interstate Right-to-Carry legislation would not only reduce crime by deterring criminals, but — most important of all — Allow honest Americans to protect themselves if deterrence fails.
"While we are disappointed that the 60 vote procedural hurdle was not met, the vote shows that a strong bipartisan majority agrees with the NRA," said NRA-ILA Executive Director Chris W. Cox. "We would like to thank Sen. Thune, Sen. Vitter, and Sen. Jim Webb (D-Va.), along with all senators who voted in favor of this amendment on both sides of the aisle. The efforts of these senators were not in vain, as the NRA will continue to work tirelessly to ensure this important legislation finds the right avenue to come before Congress once again."
NRA members and gun owners should contact Senators Thune and Vitter and thank them for sponsoring this important amendment, along with their strong and continued support of our Second Amendment Rights.
Contact Information for Senator John Thune can be found at:
http://nra.www.capwiz.com/bio/id/538&lvl=C&chamber=S
Contact Information for Senator David Vitter can be found at:
http://nra.www.capwiz.com/bio/id/699&lvl=C&chamber=S
NRA-ILA Grassroots Division
11250 Waples Mill Rd.
Fairfax, VA 22030
Phone: (800) 392 – VOTE (8683)
Fax: (703) 267 – 3918
www.nraila.org
About:
Established in 1871, the National Rifle Association is America's oldest civil rights and sportsmen's group. Four million members strong, NRA continues its mission to uphold Second Amendment rights and to advocate enforcement of existing laws against violent offenders to reduce crime. The Association remains the nation's leader in firearm education and training for law-abiding gun owners, law enforcement and the military.