Winchester Repeating Arms Proudly Announces The 1892 Takedown Rifle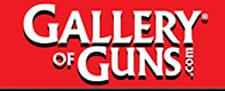 Morgan, Utah – -(AmmoLand.com)- Where were you in 1932? That's how long it has been since Winchester Repeating Arms produced the Model 1892 in a takedown version.
In 1884, John M. Browning was granted a patent for what would be known as the 1892 lever action rifle. Taking the 1886 design and scaling it down to accommodate pistol and the smaller rifle cartridges, John M. performed his magic and brought to market what some call the most popular Winchester lever action rifle ever created.
The takedown version of the 1892 has always been a rare piece to find as they were only produced through special order. Today, in conjunction with Winchester Repeating Arms, Davidson's Gallery of Guns once again makes it possible to own a piece of history.
This limited edition High Grade 1892 Takedown features grade II-III walnut, pistol grip, buck horn style rear sight and crescent butt plate. It is also drilled and tapped for tang sights. Special serial numbering is sure to make this rifle a much sought after piece by serious collectors.
Available in the following calibers and barrel lengths:
20″ Barrel (Serial numbers 000-500 for each caliber)
· 44-40
· 45 LC
· MSRP $1874.95
24″ Barrel (Serial numbers 000-250 for each caliber)
· 44-40
· 38-40
· 32-20
· 45 LC
· MSRP $1899.95
About:
Davidson's Inc is one of the largest and most progressive firearms wholesalers in America. Davidson's stocks a vast inventory of firearms, possesses years of industry experience and has a reputation as both a "deal maker" and an "innovation leader." In November of 1998, GalleryofGuns.com was launched by Davidson's to actively promote the product of its suppliers and the businesses of its customers, the nation's firearm retailers. Davidson's product lines consist of offerings from the firearms industry's premier manufacturers. Over and unders, combination guns, varmint rifles, hunting handguns, you name it, we stock it. If you are looking for general hunting and shooting supplies Davidson's/GalleryofGuns.com is not your source, however, if you are looking to purchase a firearm, then we think you will agree that Davidson's/GalleryofGuns.com is a great choice.
Visit www.galleryofguns.com.