Steyr Arms Photo Gallery Launches!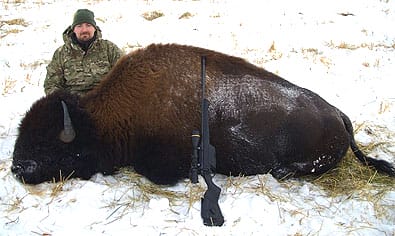 Trussville, AL – -(AmmoLand.com)- Steyr Arms would like to thank Chris Bouse for giving us the idea to launch a photo gallery for all Steyr fans to show off their trophies and their Steyr Rifles.
Click here to check out Chris and a few others that were sent in. We only have a few for now so feel free to upload your own picture so that you can brag to all your buddies!
Remember to tell us a little about your hunt like your name, the location, the animal displayed, and most importantly make sure your beautiful Steyr is in focus.
About:
All STEYR MANNLICHER Arms are not only technically mature, but through their subtle elegance also communicate the harmony between appearance and substance.