Is Your Mayor a Bloomberg Anti-Freedom Advocate?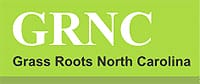 North Carolina – -(AmmoLand.com)- Seven mayors in North Carolina are part of NYC Mayor Michael Bloomberg's anti-Bill of Rights organization, Mayors Against "Illegal Guns."
http://www.mayorsagainstillegalguns.org/html/members/members.shtml#NC
Far from the stated goal of keeping guns away from criminals, the organization advocates for many anti-gun laws designed to simply deny the rights of lawful gun owners such as closing the fictional "gun show loophole."
This reality has caused the coalition to lose many of the earlier members. Apparently seven of our mayors are either not bright enough to realize this or have no regard for your rights as Americans. They are listed below in the action section.
For more information on the MAIG group, consult Paul Valone's series at the Charlotte Gun Rights Examiner: http://bit.ly/CharlotteGunRightsExaminer
IMMEDIATE ACTION REQUIRED
* Contact these mayors (especially if one is your mayor) and let them know that you disapprove. * Go to the polls and VOTE them OUT of office.
Asheville Mayor Terry M. Bellamy Mailing address: P.O. Box 7148, Asheville, NC, 28802 Location: Asheville City Hall, Second Floor, 70 Court Plaza Phone: (828) 259-5600 Fax: (828) 259-5499 E-mail: [email protected] Term ends:

Chapel Hill Mayor Kevin Foy 405 Martin Luther King Jr. Blvd. Chapel Hill, NC 27514 919-968-2714 [email protected] Term ends: 2009 (not running)

Clemmons Mayor John R. Bost The Village of Clemmons PO Box 1710 Clemmons, North Carolina 27012 (336) 766-7511 (336) 766-7536 (fax) [email protected] Term ends: 2009

Durham Mayor Bill Bell Office of the Mayor 101 City Hall Plaza Durham, NC 27701 Phone: (919) 560-4333 Fax: (919) 560-4801 [email protected]

Raleigh Mayor Charles Meeker P.O. Box 590 Raleigh, N.C., 27602 Phone : 919-996-3050 Fax: 919-996-7622

Opposition: Steve Williams http://stevenwilliamsformayor.com

Greensboro Mayor Yvonne Johnson PO Box 3136 Greensboro, NC 27402-3136 Mayor's Office: 336-373-2396 Fax: 336-574-4003 http://www.greensboro-nc.gov/citygovernment/council/emailcouncil.htm Term Ends: 2009 Opponent: Bill Knight http://knightformayor.com/media/

Greenville Mayor Patricia C. (Pat) Dunn 1103 Ragsdale Road Greenville, NC 27858 Telephone: 252-758-1692 [email protected]
You may find your NC representative by going here: http://www.grnc.org/contact_reps.htm
About:
Grass Roots North Carolina/Forum for Firearms Education is a non-profit, all volunteer organization devoted to educating the public about trends which abridge the freedoms guaranteed by the Bill of Rights, and engaging in grass roots activism to preserve those freedoms. Formed in 1994 to conduct a highly successful rally for the Second Amendment, GRNC has gone on to conduct projects like "Remember in November: A Gun Owner's Guide to Voting," bringing concealed carry to North Carolina.