ATF FIREARMS TASK FORCE ARREST CONVICTED FELON IN POSSESSION OF 31 FIREARMS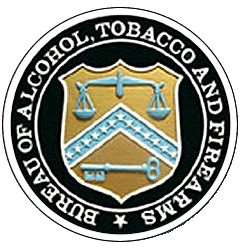 TRENTON, NJ —-(Ammoland.com)- Special Agent in Charge Matthew W. Horace of the Bureau of Alcohol, Tobacco, Firearms and Explosives ATF Newark Field Division, New Jersey State Police Superintendent Rick Fuentes, and Ocean County Prosecutor Marlene Lynch Ford announced the arrest of a Manahawkin, New Jersey resident for possession of a firearm by a convicted felon.
An investigation conducted by the Firearms Task Force based in Trenton, New Jersey revealed that firearms were being sold by Christopher Lawson, 31, out of his residence located in Manahawkin. Lawson has a prior felony conviction for resisting arrest. Lawson sold to an undercover agent from the task force a Harrington and Richardson .22 caliber revolver and a Mossberg 12 gauge shotgun. A federal search warrant was obtained for the residence located at 252 Matey Avenue. ATF special agents,  State Police detectives, Ocean County Prosecutor's Office detectives, and police officers from the Stafford Township Police Department searched the property and recovered 20 shotguns, 6 rifles, and 3 revolvers.
This joint investigation illustrates the collaborative effort of law enforcement agencies at the federal, state, county, and local levels working together to keep guns off our communities streets, said Horace. This ATF task force quickly acted on developed information and seized these firearms before they were able to be sold and possibly utilized in violent criminal acts.
Anyone with additional information regarding this incident is encouraged to contact ATF at (609) 989-2155. Callers can remain anonymous.
More information on and its programs is available at www.atf.gov.