ISRA is Proud to Sponsor Illinois Gun Owners Lobby Day for 2010
We're going to have 10,000 people at IGOLD in 2010! That's 10k in '10! We need you there to do it!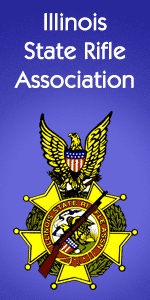 Springfield, IL – -(AmmoLand.com)- All Illinois gun owners are invited to join in Illinois Gun Owners Lobby Day (IGOLD) in Springfield in 2010.
This is an annual event where everyone goes to lobby` their representatives in the Illinois House and Senate.
The ISRA is partnering with local and internet organizations in Illinois to increase attendance and make a bigger & better impression in Springfield.
The other participating organizations are Illinois Carry and Champaign County Rifle Assoc. Get your local organization involved as well!
We will meet at the Prairie Capitol Convention Center – Doors open at 10:45 with the program set to begin at 11:45 am. We will have a legislative briefing, then we will all march to the Capitol Building to locate and talk with our representatives.
All Illinois gun owners are invited to join in IGOLD. Get there anyway that you can, and bring a friend! This year we are predicting a new record number of 10,000 gun owners to converge on the State Capitol to make their voices heard!
A fleet of charter buses will be arriving from all corners of the state – to reserve a seat on the bus and avoid all the hassles of driving and finding a parking place just select from one of the buses listed here: IGOLD Buses. Buses are going fast, reserve your place now! On-line reservations are available.
IGOLD has gained statewide and national recognition as a well organized and highly respected event. Each year, as the event has grown larger and larger we have gained the respect of City and Capitol police/security for the professional and orderly manner in which we conduct ourselves – as well as for our cooperation in helping to make the security screening process as expedient as possible.
To expedite security procedures it is best to enter the Capitol with the least number of items that must be opened, searched or screened. If you can narrow that down to a wallet that can be tossed on the scanner bed all the better!
We thank you for your cooperation – and so will Capitol security!
Wednesday, March 10, 2010
Prairie Capitol Convention Center corner of 8th St & Adams Springfield, IL
10:30 am – Doors open
11:45 am – Get Ready to Rally!
12:00 pm – Legislative Briefing
1:00 pm – March to the Capitol to lobby Senators and Representatives
4:00 pm – Wrap up: Prairie Capitol Convention Center
5:00 pm – Buses depart (due to the later hour of the reception, the buses will not be staying)
6:00 to 8:00 pm – Reception with Legislators : Operating Engineers Local 965, 3520 E Cook St, Springfield, IL
More Resources:
Go to the IGOLD home page for info on taking the train, getting an IGOLD T-shirt or hat, IGOLD sponsorships, and more. Click here for a printable IGOLD flyer.
Volunteers Needed:
Like to help others? Familiar with the State Capitol Complex? Volunteers for the IGOLD ground crew are needed. They are the friendly, smiling volunteers who assist at the Prarie Capitol Convention Center, during the march to the Capitol, and inside the Capitol Building. If you would like to volunteer, please go the IGOLD Volunteer page for more info.
Please join us for Illinois Gun Owners Lobby Day, you won't regret it!
IGOLD is sponsored by the Illinois State Rifle Association, dedicated to education, safety training and support of Illinois firearm owners. IllinoisCarry.com, Champaign County Rifle Association and Sangamon County Rifle Association are all participating to help make IGOLD a great success representing all gun owners across the state!
About:
The ISRA is the state's leading advocate of safe, lawful and responsible firearms ownership. Since 1903, the ISRA has represented the interests of over 1.5 million law-abiding Illinois firearm owners Visit: www.isra.org