Alaska Firearms Freedom Act Moving Forward
HB 186 is in the Finance Committee and needs your support.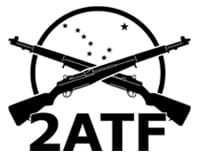 Juneau, AK –-(AmmoLand.com)- Currently 33 states that have passed or are considering similar legislation.
HB 186 has just been moved out of the Senate judiciary committee and Now needs to be "read across the floor" and officially referred to the Senate finance committee, which will hopefully be done tomorrow, we will update you as soon as we get more info.
Multiple states including Montana and Tennessee have passed this legislation. Utah passed it last week and Wyoming and Virginia are on the verge of doing so.
The Firearms Freedom Act has a simple concept. HB 69 states that if a gun was made in Alaska, and then stays in Alaska, the federal government may not regulate it under the Interstate Commerce Clause.
Please contact the finance committee members and urge passage of HB 186 as soon as possible.
Senate Finance Committee Members:
About:
The mission of The Anchorage Second Amendment Task Force is to provide Alaskans with the knowledge of the meaning and true purpose of the second amendment to the U.S. Constitution, with which they may conduct themselves as responsible citizens of our republic. Visit: www.anchorage2atf.com