Freedom Hating Legal Community Against Violence Pushing More Anti Gun Ordinances on Law Abiding Gun Owners
Anti Gun LCAV & city of Oakland, California are proposing more freedom stripping ordinances…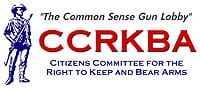 Oakland, California –-(AmmoLand.com)- Oakland, Ca is proposing more anti-gun ordinances. They will vote on their new anti-gun Effort this coming Tuesday, February 16. It is imperative that we mount a full-scale opposition to their effort.
Please Attend The February 16 Oakland City Council Meeting To Voice Your Opposition!
When: Tuesday, February 16, at 06:00 p.m.
Where: Third Floor Oakland City Hall 1 Frank H. Ogawa Plaza, Oakland, CA 94612
Wear business clothing. Coats and ties are encouraged.
The Ordinances: These new laws would
implement the draconian AB 962 ammunition sales restrictions immediately instead of waiting for the state law to take effect next year;
add ALL ammunition, including rifle and shotgun ammunition, to the restrictions;
require that all ammunition sellers obtain an FFL,
require that all lost or stolen firearms be reported within 48 hours; and
require the Chief of Police to send a letter to all handgun purchasers outlining their "obligations" as owners of nasty guns.
Background:
The "Legal Community Against Violence" (LCAV), a San Francisco-based violently anti-gun group of lawyers, came up with another pre-packaged anti-gun legislative program. They shopped it to around 190 Bay Area municipalities.
Oakland's city government is not prone to being reasonable.
The BIG Danger:
LCAV started their targeted anti-gun onslaught in the late 1990s when they helped create the so-called East Bay Public Safety Corridor Partnership. With LCAV's help, the "Partnership" was instrumental in passing anti-gun laws in most of Alameda and Contra Costa County towns.
If these laws pass in Oakland, THEY WILL MIGRATE TO YOUR TOWN! An Oakland victory will embolden LCAV to push their agenda all over the greater Bay Area and up to the state level!
WE MUST STOP THEM NOW!
About:
With more than 650,000 members and supporters nationwide, the Citizens Committee for the Right to Keep and Bear Arms is one of the nation's premier gun rights organizations. As a non-profit organization, the Citizens Committee is dedicated to preserving firearms freedoms through active lobbying of elected officials and facilitating grass-roots organization of gun rights activists in local communities throughout the United States. The Citizens Committee can be reached by phone at (425) 454-4911, on the Internet at www.ccrkba.org or by email to [email protected]